Yesterday we celebrated Ukrainian Independence Day with much more enthusiasm than we have in years past. We all donned our vyshyvankas and headed to downtown Odessa.
The day was as perfect as it gets, the weather was warm, the skies were sunny, the breeze was gentle and the people were festive!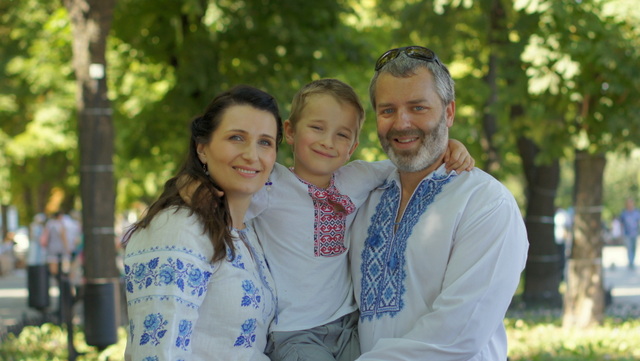 But the most amazing thing wasn't the weather or the thousands of vyshyvankas, the most amazing thing was the atmosphere of peace! No machine guns popping, no bombs dropping!
The threat of war makes the presence of peace much more valued!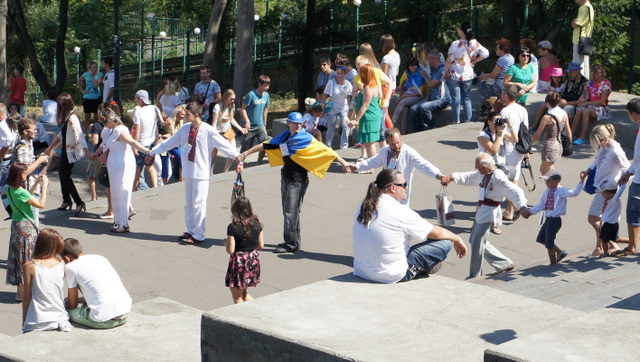 We spent the afternoon walking around beautiful downtown Odessa and enjoying the festivities, there was a general positive feeling of hope and excitement for the future of Ukraine.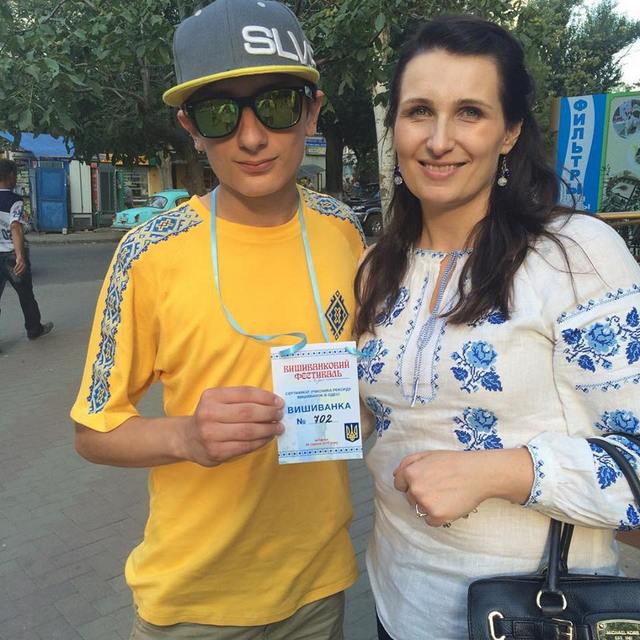 Mishael even took part in a world record 3,000+ long chain of people wearing vyshyvankas, he was number 702! In case anyone thought otherwise, Odessa is a very pro-Ukraine city!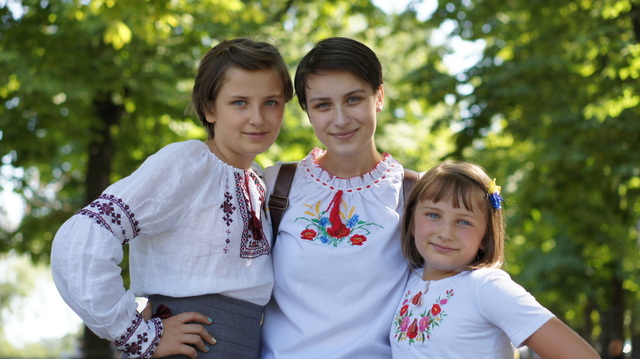 Of course the girls didn't mind having their pictures taken in their vyshyvankas!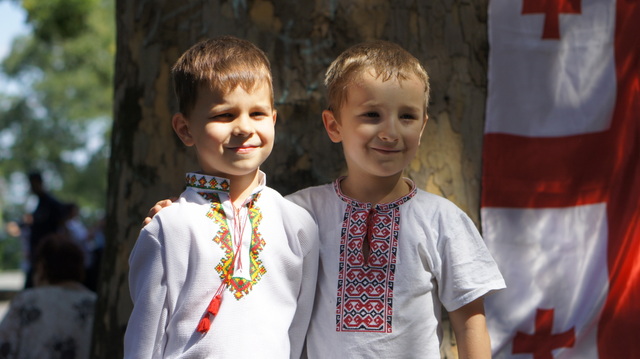 Nickolas didn't mind having his picture taken with his good friend Dima.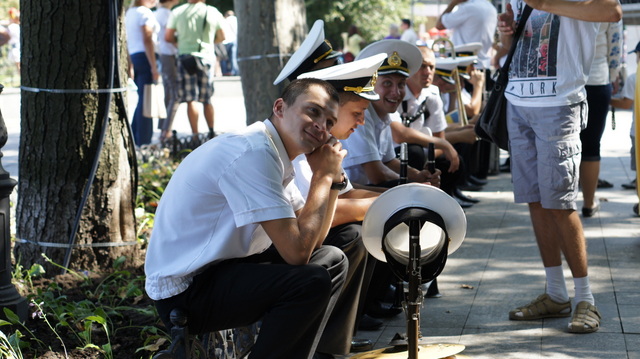 As we listened to the Navy band play it really did seem like everything was well with Ukraine, it was hard to believe that there is still a war, people are fighting, people are dying!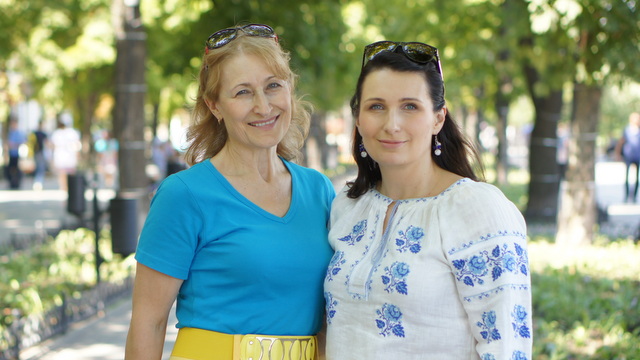 That evening we gathered the family together to pray a special prayer for Ukraine. I asked Christina to pray in Ukrainian for us.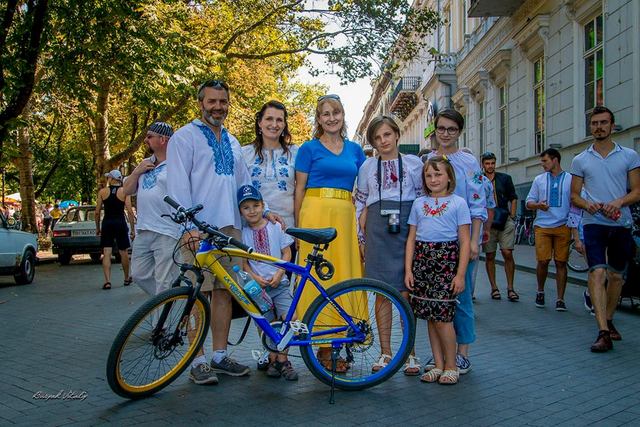 Dear Lord,
How we love Ukraine, thank you for making her beautiful lands.
Thank you for making her beautiful people!
May she stay strong, independent and free!
May her enemies turn their backs and leave her borders!
May the gospel echo from Lviv to Lughansk, from Chernigiv to Crimea!
We pray for peace and a rest from war in Ukraine,
We pray for you to heal this hurting people,
We pray for the peace that only Jesus can give to Ukraine!
God we believe can do a miracle in Ukraine,
We believe you can stop the war,
We believe you can heal broken hearts and ravaged souls,
We believe you will bring glory to yourself from the ashes of ruined villages and broken lives!
Act now God, take up our cause, listen to our voice!
This is our prayer!
Now dear friend we ask you will you join us in praying for Ukraine?
We will be sending out one short prayer request by e-mail each day.