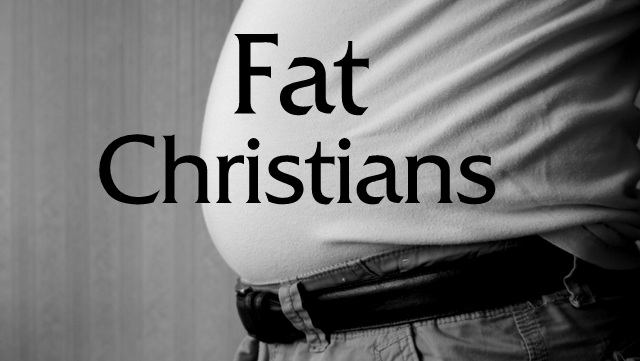 Recently I've noticed an alarming tendency, there are more fat Christians than ever!
These overweight followers of Jesus are having a hard time keeping pace with their leader.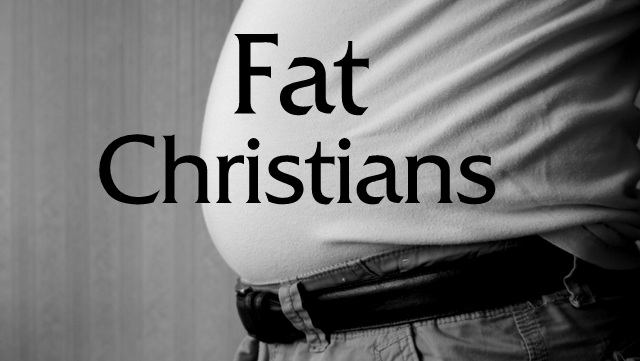 What is causing these obese disciples to put on the pounds?
Fast food
What I'm talking about is high calorie, low truth content teaching. This kind of teaching focuses on "how to" and "felt needs" yet fails to emphasize the "why" and the "what" of theology. These types of books are usually easier to read because they don't force you to chew through any tough concepts. As a result they are also some of the biggest sellers in Christian literature.
Inactivity
Even healthy food can make you unhealthy if you don't use the energy it gives you. If you consume truth for long enough without putting it into action you will eventually end up with heart problems. Yes, it's possible to be right on doctrinally and completely off practically. When Scriptural teaching doesn't result in spiritual toil, there's something wrong!
Over consumption
Too many Christians have become consumer oriented when it comes to truth intake. They have entered the all-you-can-eat eat online Christian buffet and haven't come out! They search the internet for the best speakers and authors. They have a consistent diet of downloaded doctrine from megachurch pastors. Yet their theology lacks of personal application and inward heart change.
It's time to get fit!
You've probably figured out by now that this post isn't about our physical body but rather about the fitness of our spirit.
What can you do to shed the spiritual pounds and get back to a healthier fitter christianity? Here are my suggestions.
Pay attention to what you're eating
Are you consuming high truth content teaching? Are you focusing on personal Bible reading and personal Bible study? Are you listening to preachers who base their preaching squarely on God's word?
Check out 2 Timothy 4:2-4
Schedule time for exercise
By "exercise" I mean the practice of your faith. Every truth you learn demands application in your life. If you don't exercise your faith you can quickly become callous to the truths of God's Word. It is helpful to be intentional about this process. You might try to write out specific ways you can apply Scriptural truths every time your read the Bible. You also need to make sure you engaging in a ministry in your local church. What needs could you fill?
Check out James 1:22-25
Don't feel like you need to try everything
The amount of teaching that is available today is amazing. There is no way you could consume it all. You need to focus on listening to healthy preachers, focus on preaching in your own church, focus on your own Bible reading and study and then choose one or two other preachers to supplement that, but always remember that it's Jesus we follow and not megachurch pastors or anyone else!
Check out 1 Corinthians 3:4-7
Questions: What else can you do to become a fit Christian?