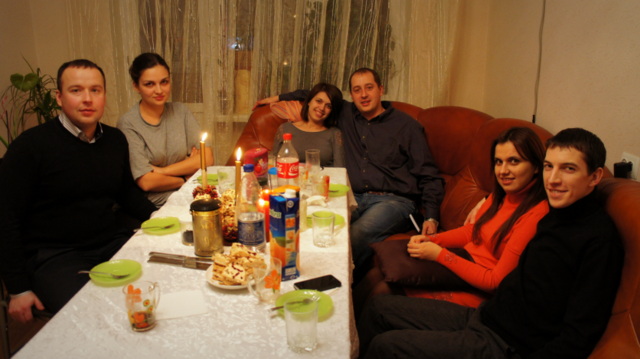 I want to introduce you to a new ministry in our church. The family ministry team started a few months ago and I'm really grateful for them.
In my experience I've learned that teaching on family and ministry to families is one of the most vital and practical ministries that any church can offer. It doesn't matter what country or culture, family issues transcend geographical and cultural boundaries.
Why do people around the world crave practical teaching on family issues? I think the answer is very simple. God created us to live in relationship with others. God created the family as the closest and most natural relationship for man.
Living under the same roof, sharing the same food and experiencing the same problems together all lead to one thing. Your family knows you better than anyone else. As a result the context of the family sheds light on man's sin problem like nothing else.
It is in those closest relationships that we are most acutely aware of the sin in each other's heart. What we might have easily hid from others can't be hid in the family.
You might think that the state of the family in the US is bad and you might be right. However, Ukraine is worse. The birth rate is in Ukraine is currently 1.29, (check out my post on 20 benefits of big families) which is well below the replacement rate.  Super high rates of alcoholism means many children grow up without fathers and end up repeating the cycle with their families.
There is hope for families, that hope is found in the Bible and in the church, which is God's family! I hope you can take some time to pray for our family ministry team. They are planning a special night for young married couples on February 2nd and an evangelistic night on February 14th.
Here's how you can pray for the family ministry team in our church:
Pray that God will give the team clear vision.

Pray that families in our church would learn to apply Biblical principles. 

Pray that the family ministry would be used as a tool to share Jesus with those who don't know him.
Question: Can you pray for the family ministry team at Hope for People Church in Odessa, Ukraine?