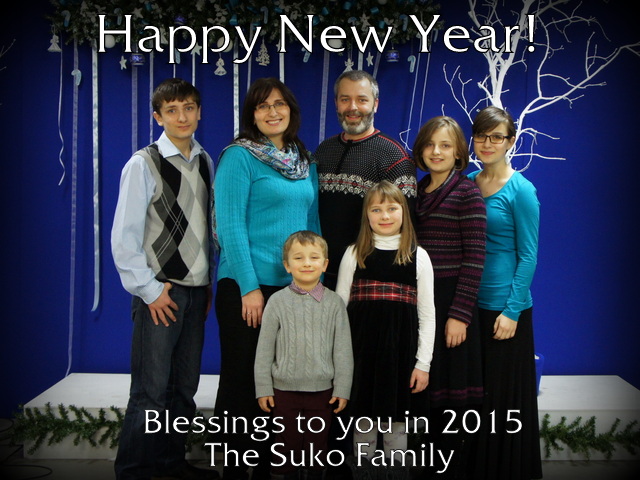 Dear Friends,
Christina and I and all our family wish you many blessings in 2015! May your year be filled with the peace and joy that can only come through God's mighty power in your life.
May you have abundant opportunities to serve Jesus in and out of the Church.
May your heart draw closer to God and closer to God's people this year.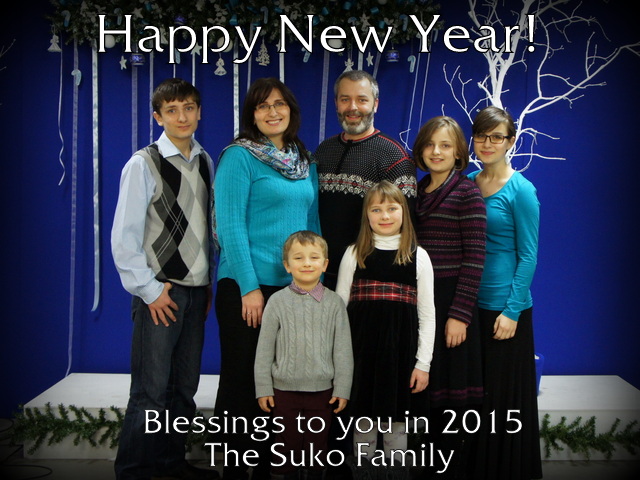 2014 has been a historic year in Ukraine, it has also been a tragic year. Through it all we have seen God's mighty hand at work and we trust that he will continue to work in the lives and hearts of thousands of Ukrainians despite the continued difficulties.
We appreciate your prayers for our family and for Ukraine in 2015.
Happy New Year!