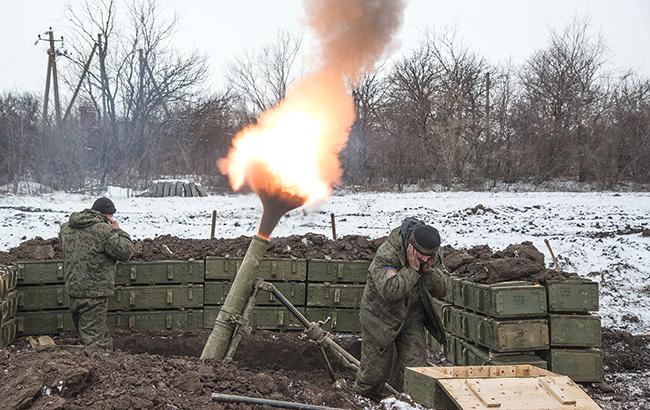 War has returned with a vengeance to Eastern Ukraine! Not that it ever really left but only quieted down for a time. Russian back separatists have been pounding the city of Avdeevka for nearly a week now. The death toll of both soldiers and civilians is climbing at an alarming rate and the humanitarian situation in the city of Avdeevka is dire.
In just the past 24 hours Russian separatists shelled Ukrainian territory 114 times with large caliber mortars and killed Ukrainian 4 soldiers according to Ukraine's Ministry of Defence.
"Russian troops continued to shell the town of Avdiyivka with the use of heavy weapons, i.e. Grad multiple rocket launchers, 152mm and 122mm artillery systems and tanks. Shells have directly hit points distributing humanitarian aid to locals. Russian troops have fired on a stadium in the heart of the town, where there is a tent site with heating stations. They have fired on school No. 2, which was used as a humanitarian aid collection point. A wounded woman was found near the No. 2 school building, which came under fire. She was rushed to hospital but died of wounds. This is the second dead person in Avdiyivka in the past hour."
War Returns With A Fury To Embattled Ukrainian City. My dispatch from #Avdiivka. https://t.co/ZptmjR5uIR pic.twitter.com/55hyj05e0I

— Christopher Miller (@ChristopherJM) February 1, 2017
The emergency services of Ukraine are desperately trying to care for thousands in Avdeevka who have been left without heat and electricity as a result of shelling in their city. They have set up heating centers and are feeding the residence who come out of their basements between waves of shelling.
The Department of Emergency services reports around 100 homes and buildings have been either destroyed or seriously damaged in Avdeevka in the past 5 days by Russian backed shelling.
It's been nearly two years since Ukraine saw such a level of attacks!
More attacks than any day of 2016, same hostilities level only in the beginning of 2015 pic.twitter.com/KSgirISjvq

— Liveuamap (@Liveuamap) February 3, 2017
Please pray for Ukraine and especially the town of Avdeevka!