Last week William Baer, a father of a 14-year-old girl was arrested after he broke the two minute rule during a school board meeting.
The problem, the school assigned a sexually explicit book for his teenage daughter to read without properly notifying the parents.
As a result he was forcefully removed from the meeting, handcuffed and taken to the police station where he was charged with disorderly conducted and released on $700 bail.
This story caught my attention because I am the father of a 14-year-old girl who loves to read and I could feel this father's pain and anger as I watched the video.
However there is more to this story than just a father who was arrested for his righteous indignation and attempt to protect his daughter's mind and heart.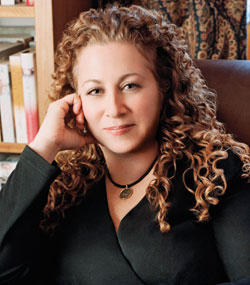 The book in question, Nineteen Minutes by Jodi Picoult has been lauded as a wonderful resource for anti-bullying. On her website Mrs Picoult even promotes here book as a valuable part of anit-bullying curriculum for schools.
The irony is too great to ignore, a book claiming to help children make good moral choices when it comes to bullying is also encouraging our children towards premarital sexual experimentation through its detailed description of sexual intercourse between two minors.
So the logic seems to go like this, it's ok to expose your child to overtly pornographic literature as long as it's balanced with a good moral message on bullying!
This is like teaching driver's safety to a classroom full of pubescent boys using a playboy magazine!
Sure it keeps their attention and after all you are teaching them a good lesson that could keep them from getting in to a car crash!
But what are the results?
Maybe it's that nearly 50% of all highschool students who have already had sex or the 300,000 unmarried teenage births every year in the US or worse the 200,000 abortions preformed on pregnant teenage mothers!
I'm just going to come out and state the obvious here!
Kids having sex with kids is a far greater problem than bullying in our schools!
"Nineteen Minutes" and books like it encourage students not only to be understanding and love each other but also to make love to each other and that's a problem!
You can try to teach children the ills of bullying by using pornography but eventually you're going to get a form of bullying that is far worse and far more destructive than you could have imagined.
The school board in Gilford, New Hampshire needs to remember bullying happens when one person harms another for their own pleasure. The worst forms of bullying include things like rape and abortion, two terrible but logical outcomes of minors who are exposed to pornography.
Hopefully the school board will learn a valuable lesson here. They didn't just make a mistake of not properly informing parents that they were assigning their children pornographic material, they made the mistake in thinking that this sexually explicit literature will encourage students to make good moral choices.
Isn't there a better way to teach our children not to be bullies? Can't we teach them the character traits of kindness, compassion and humility without feeding them garbage?
I think we can! You don't really have to look far for these kind of books because many of them have been around for years.
Here is a short list of wholesome fiction books that teach valuable lessons to their readers.
Adventures of Huckleberry Finn
And here's another 34 books that my 14 year old daughter picked out!
Question: How would you react if your child were assigned to read "Nineteen Minutes"?