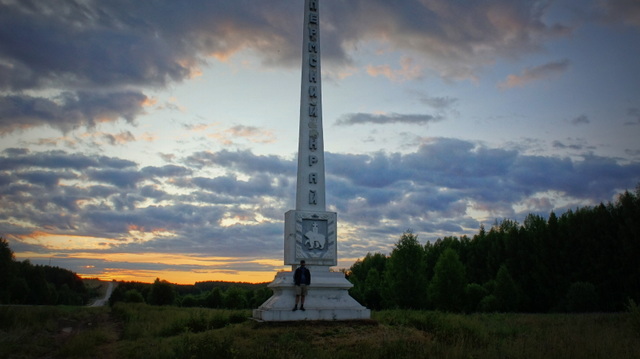 Over the last dozen days I've spent nearly 100 hours traveling well over 6,000 km by car mainly through Russia. Here are a few things I learned from my first trip to Russia.
Russia is BIG
Generally the roads are better than in Ukraine
Moscow is a BIG metropolis comparable to any Western city
The police use camera's to patrol the roads and their cameras are everywhere
Bribes are expected by many of the authorities
The forests are BIG and wild, we even saw two moose
It's illegal to say something offensive about other religions
There are far fewer churches in comparison to Ukraine
Russia is a country of countries, You've probably never heard places like the Republic of Chuvashia or the Republic of Udmurtia and others.
 Alcoholism is a terrible problem
It's illegal to teach religious material to anyone 14 and under without written consent from parents
Banyas are part of the culture and almost everyone has one
The mosquitoes are BIG
It's illegal to promote homosexuality
Spending 4 days in a car with someone can be a great relationship builder
Gas, is cheaper than in Ukraine but food is more expensive
Log houses are the most common type of houses in the Urals
Most people say they believe in God but know very little about Him
The need for the gospel is BIG
Stay tuned for a detailed update about our trip to Russia and how God is working in Russia to plant churches.
Question: Which of these 19 items surprise you the most?