It's always a challenge to get out of the house on time for church on Sunday morning with five kids in tow. This past Sunday we left the house a couple of hours earlier than usual so that we could visit a partner church in the city of Nickolaev.
I put together the video below from a few clips we took throughout our day in Nickolaev. I hope it will give you a little insight to our lives here.

We visited Grace Church in Nickolaev. We partner with this church through our Church Ministries Institute. Grace Church has a long history of preaching the gospel and has been one of our most active local Church centered Bible schools for a few years now. It's always encouraging to visit and see how God is working.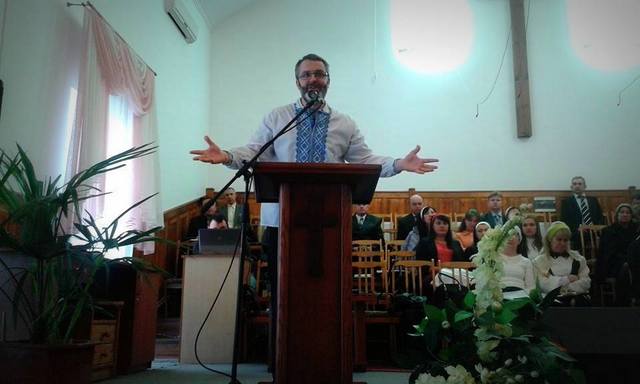 Christina gave her testimony of how she grew up in a regular Soviet family that was later transformed by Jesus when her Dad got his hands on a Bible and then they were introduced to a new church plant.
I preached from Isaiah 9:6 about the Prince of Peace. As you can imagine, peace is a very relevant topic for Ukraine now.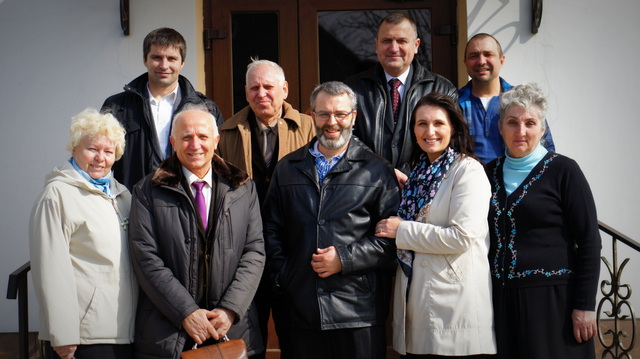 After the service we ate a meal with the church leadership and talked with them about their Bible school, about what they are doing for evangelism in Nickolaev. Currently they are teaching 3 classes simultaneously every Friday and Saturday.
Their church also has many active small groups. The pastor told me that they see many more people repenting through their small groups then they do through other events the church puts on. I have to say I was impressed and encouraged with the work these brothers and sisters are doing for the Kingdom of God!
The one need they mentioned to me was a need for text books for their students. They have students who are willing and ready to learn and they have teachers who are able to teach them but they lack some of the foundational text books.
I told him I would do whatever I could to help them with text books. (If you'd like to help with textbooks, send me a note.)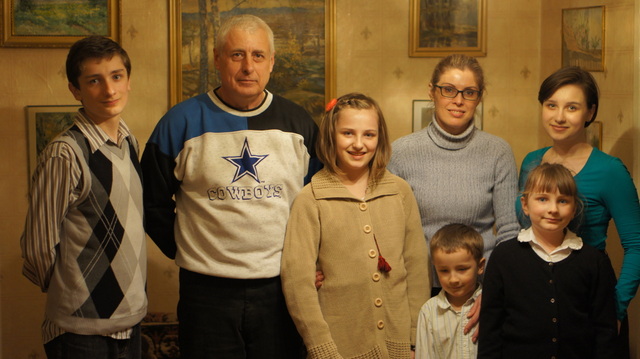 Besides being extremely blessed by Grace Church's reception of us, we also managed to squeeze in a visit to the zoo, which I promised the kids for getting up early. The Nickolaev zoo is considered to be the best zoo in Ukraine and it's just down the street from the church.
After the zoo we headed over to Christina's Aunt and Uncle's place where we were able to do some much needed catching-up. Neither of them are believers, so we felt it was a good opportunity to connect with them.
We arrived home at about 9 PM, it was a long but good day and we are thankful to those who were praying for us.
P.S. Let me know what you think about the video journal. If you like it I may do more in the future.