In some ways it can be hard to get you mind around what has happened and what is happening in Eastern Ukraine. The war and the resulting humanitarian crisis is affecting millions of people. We are thankful that in a small way our team of missionaries we have been able help.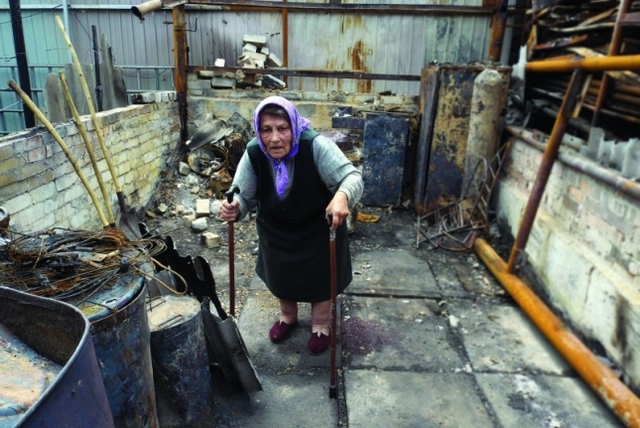 Today I want to turn your attention today to an article published by our mission ABWE. It describes the situation in Eastern Ukraine well and gives you a good picture of how believers are responding and how our mission team is working together with Churches to bring physical and spiritual help to those in need.
Below is a preview but I encourage you read the full article here.
Gunfire & bombs sound in the distance. Broken wires hang from poles & crumbling buildings feebly stand. The city is weary— just like its residents.

"The atmosphere here is permeated with anguish and depression. It is like visiting a cemetery," said a pastor of a partner church in the conflict zone of Eastern Ukraine.

Just months earlier, the city of Donetsk was bubbling with life. People had good paying jobs and work was plentiful in the coal mines and factories. Children laughed and played in the parks under trees dripping with apricot blossoms. Today, that life has all but been extinguished in Donetsk, and throughout Eastern Ukraine, as the conflict between pro-Russian forces and Ukraine has turned innocent citizens into victims of war….