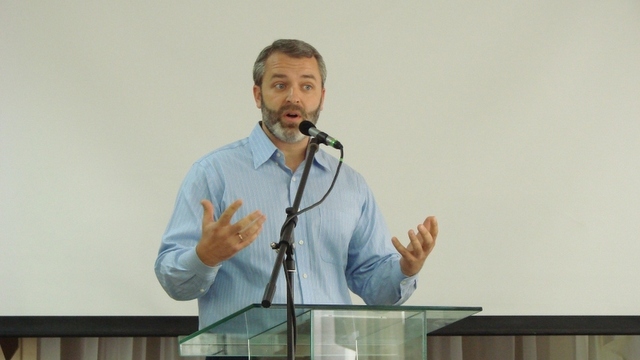 I know you mean well and you probably just want to communicate your gratitude but will you do your pastor a favor and stop saying this after his sermons?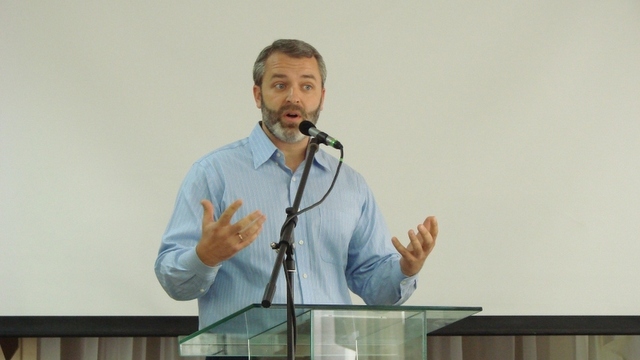 Don't worry you're not the only one who says it, I hear it pretty much every Sunday.  It goes something like this:
"Pastor, I really enjoyed your sermon today."
I usually smile and thank them for coming and listening but there's something inside me that says, "ugh."
Maybe this sounds picky and trivial but it's not.
The truth is I did not preach that sermon for their enjoyment. I didn't preach that sermon for my enjoyment either! So whether anyone enjoyed my sermon doesn't tell me how good it was.
The goal of preaching isn't to give people an enjoyable experience but rather to give them truth that can be applied to their lives!  I'll admit there is a certain joy that comes along with truth but there is also often a discomfort.
The truth of God's Word motivates me to preach! It motivates me to study when it's uncomfortable, it drives me dig deeper into Scripture and let it shine the light of truth on my life before I begin to shine it on the lives of others.
This is a painful process!
It's called conviction and repentance!
It's painful because it reveals our flaws and mistakes. It shows us that we are often not the person we claim to be, it reveals deeper problems that lie silently below the surface.
This is what God's Word does to me before I even get in the pulpit! It's not an enjoyable experience but it does bring great joy in the end!
I think C.S.  Lewis captured this process best when he told the story of how Aslan peeled the dragon skin off of Edmund.
"Then the lion said — but I don't know if it spoke — You will have to let me undress you. I was afraid of his claws, I can tell you, but I was pretty nearly desperate now. So I just lay flat down on my back to let him do it.

"The very first tear he made was so deep that I thought it had gone right into my heart. And when he began pulling the skin off, it hurt worse than anything I've ever felt. The only thing that made me able to bear it was jut the pleasure of feeling the stuff peel off.  You know — if you've ever picked the scab of a sore place.  It hurts like billy-oh but it is such fun to see it coming away."

"I know exactly what you mean," said Edmund.

"Well, he peeled the beastly stuff right off – just as I thought I'd done it myself the other three times, only they hadn't hurt – and there it was lying on the grass, only ever so much thicker, and darker, and more knobbly-looking than the others had been. And there was I smooth and soft as a peeled switch and smaller than I had been. Then he caught hold of me – I didn't like that much for I was very tender underneath now that I'd no skin on — and threw me into the water. It smarted like anything but only for a moment. After that it became perfectly delicious and as soon as I started swimming and splashing I found that all the pain had gone from my arm. And then I saw why. I'd turned into a boy again. . . ."
The goal of preaching God's Word isn't to give you an enjoyable experience but rather to peel your dragon skin!
The best sermons aren't the most enjoyable sermons but rather those sermons that strike at the heart with the hammer and chisel of God's Word!
The best preachers are those who can pull truth like darts from the pages of Scripture and deliver them with pinpoint accuracy, popping our inflated pride and bloated self-image!
For the word of God is living and active, sharper than any two-edged sword, piercing to the division of soul and of spirit, of joints and of marrow, and discerning the thoughts and intentions of the heart.
The best preachers will always find that God's Word must deal with their own heart first. They feel the grip of conviction in their own spirit long before they stand in the pulpit!
What is the proper response to a good sermon?
The next time you hear a sermon try saying one of these phrases below and I'm sure you'll encourage the preacher.
Thank you for communicating God's Word.
Thank you for helping me understand that passage better.
Thank you for enabling me to see my problems more clearly.
Thank you for showing me what to do.
Thank you for encouraging my spirit.
Thank you for blessing us.
Question: What other responses can you add?