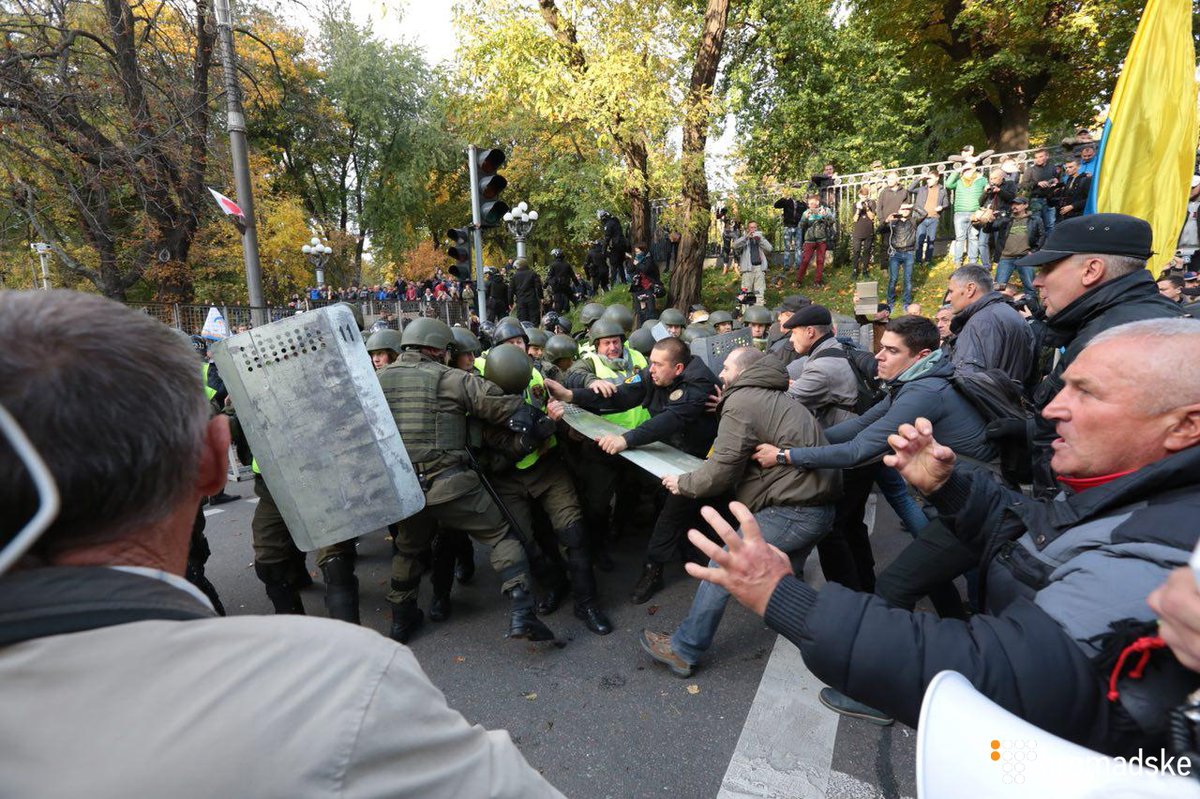 17, October 2017
Today thousands of protesters gathered outside of the parliament building in Kyiv Ukraine to call for "Great political reform." Over the past couple of months these new protests have gained momentum a many Ukrainians are becoming weary of the corruption they still see in their government.
In today's protest a number of political activist groups organized and joined together, they came in front of the parliament to call for new laws that would help eliminate corruption.
Mikheil Saakashvili, the former governor of Odessa region, also former president of Georgia, who was recently stripped of his Ukrainian citizenship president Petr Poroshenko is one of the main leaders of these new protests.
Some are calling this a new "Maidan" while other are saying that they are now ready to finish what the Maidan protests couldn't finish in 2014. Tonight the protesters set up tents in front of the parliament indicating that they are not going anywhere soon.
Please keep the peace of Ukraine in your prayers.