Thank you!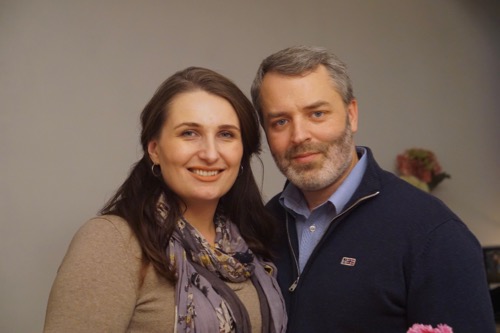 One of the greatest privileges of our life is to serve Jesus in Ukraine! We couldn't do it without your help.
Our ministry is funded entirely by donations from people like you who believe that the Gospel of Jesus Christ can make a difference in the lives of Ukrainians!
If you would like to make a gift to support our ministry please use one of the options below.
---
One time gifts
Note account #0133543 and give securely via credit/debit card or bank account on our mission's website.
---
Give by mail
Note account #0133543 and send to:
ABWE PO Box 8585
Harrisburg, PA 17105
---
Give by phone
ABWE USA (800) 901-2293
Please request funds be sent to Caleb and Christina Suko account #0135433
All gifts are tax deductible.
If you have any questions don't hesitate to send us an e-mail or give us a call @ 253-203-6749.
---
Join the team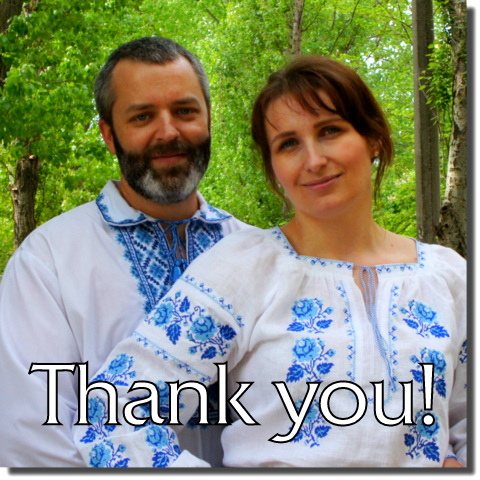 We are looking for men and women who will agree to faithfully stand by our sides as we serve the Church in Ukraine.  You can help us do that by joining our team of financial supporters! These are the people who make our ministry possible by giving regularly.
Here are 3 reasons why you might consider donating to our ministry regularly.
You believe that Jesus is the only hope of the world and want to more people in Eastern Europe to know Him!
You believe the Church is the primary means by which God is working in the world today!
You believe that God's Word has the power to change lives and teaching and preaching are central to the local church!
Do any of those ring true for you?
If they do then we invite you to join our support team and take an active role is sharing the life changing power of Jesus in Eastern Europe!
You can sign-up for regular support using one of the two options below.
Make sure you include our names and account #0133543.
Monthy Giving via Bank Account
Monthly Giving via Debit/Credit
If you are joining our support team we invite you to get in touch with us so we can get to know you better. If you have a chance just send us a quick note using the form below and we will get back to you asap.
---
Give through ABWE Canada
Please note account #0133548 when giving or choose "Caleb and Christina Suko" from the drop-down list if giving online.
(the last digit of this account # is different than that for the US account)
BY CREDIT CARD
There are 2 methods to donate by credit card:
Online giving

Visa, Mastercard or American Express accepted. Canada Helps deducts a 3.5% processing fee, but your receipt will be for the full amount of your gift.

By Phone: Please call the ABWE Canada office at 877-690-1009. Office hours: 9:00 AM to 4:00 PM EST, Monday to Friday. Visa or Mastercard only. A credit card processing fee of approximately 2.2% is deducted, but your receipt will be for the full amount of your gift.
BY MAIL
Note account #0133548 and send your cheque or money order, made payable to ABWE Canada, to:
ABWE Canada
34 – 980 Adelaide Street South
London ON N6E 1R3