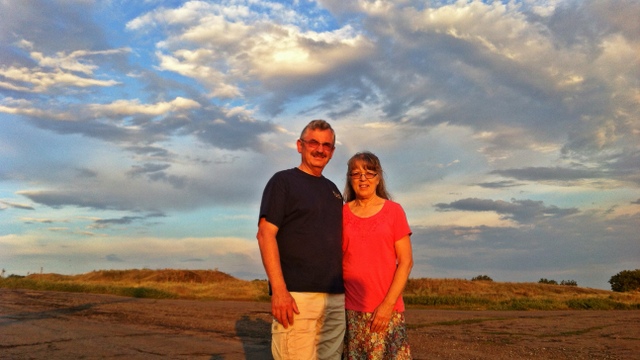 Have you ever thought about the fifth commandment, I mean really thought about it? Maybe I should first ask," do you even remember what the fifth commandment is?" if you forgot here is a reminder:
 "Honor your father and your mother, that you may live a long time in the lands the Lord your God is giving to you." Exodus 20:12
At first glance it seems like a great little verse for primary Sunday school classes. If you are a parent with kids at home you're probably thinking, "Thank you God!" However, I believe we have confined this commandment to the realm of junior church and adolescents for far to long!  It's time to take a serious look at one of the greatest laws ever given to man!
1. It deals with the most important of human relationships
Commandments 1-4 all deal with our personal relationship with God.  The 5th commandment is the first that touches on our human relationships.
The parent/child relationship more closely resembles our relationship with God than any other relationship on earth. Here are a few was this is a unique relationship:
We did not choose our parents yet we are called to honor and obey them
Our parents generally love us unconditionally
Our parents provide for us
Our parents are smarter/wiser than us
Our parents are stronger than us
Our parents created us
Our parents sacrifice more for us than anyone else
Our parents protect us
Our parents teach us
Our parents lead us
Our parents know us better than we know ourselves
It is our first relationship
We bear a resemblance to our parents
Did you notice that everything on the above list can also be said of our relationship with God? For this very reason the parent/child relationship is the best gauge of our relationship with God!
2. It was written primarily to adults
I've noticed that we often have a tendency to trivialize Biblical truths until they don't apply to us anymore or at least until we feel that they are so insignificant that they are only worthy of teaching to 5 year olds!  This is exactly what many have done with the fifth commandment.
The truth is that the fifth commandment was NOT primarily written to young children! It was written to fully grown adults like you and me.  If you don't believe me then read a little further Exodus 21:15 and Deuteronomy 21:18-21 both give the death penalty for breaking the fifth commandment! I don't think were talking about stoning a five-year-old for being disrespectful to his mother.
Unfortunately Western culture is know for its independence and that includes independence of children from their parents once they reach the magical number of 18!  The Bible doesn't have an expiration date for the 5th commandment.  On the contrary, the older we get the more we are expected to understand this commandment and apply it to our relationship with our parents and elders!
3. It calls for respect, not absolute obedience
Sometimes we forget that this commandment does not include the word "obey".  This is because it is directed towards adult children who, hopefully no longer need the instruction that was given by their parents before they reached adulthood.
The verb in this commandment calls us to "respect" or "honor" our parents.  This may or may not include obedience but it will certainly include an attitude of gratitude, thoughtfulness, kindness and care for our parents, especially as they age and need our help.
4. It doesn't give parents the right to demand respect
As a parent of young children it is very tempting to read this verse to my kids and then demand that they obey my words as a soldier carrying out his CO's commands! However, I have to remind myself that this commandment is written to children and not to parents!
If I want my children to respect me then I need to make sure I am living in a way that deserves that respect. Do you want to know the honest truth, do you want to know if you walk the walk and not just talk the talk? To find the answer all you need to do is ask your children, they'll tell you and they won't bend the truth to make you feel better about yourself!
Questions for personal evaluation
1. What's your relationship with your parents like? Does it reflect your relationship with God?
2. Does your speech give honor to your parents even when they are not around?
3. What specific actions can you take to show your parents respect and honor?
4. Do you demand the obedience of your own children or are you living in a way to gain their respect?
Questions for discussion
1. Could obedience to the 5th commandment save our country money by eliminating much of the need for Social Security?
2. Is it ok to send an elderly parent off the nursing home so that the children are not "burdened" by their care?
recommended reading
Words From the Fire: Hearing the Voice of God in the 10 Commandments