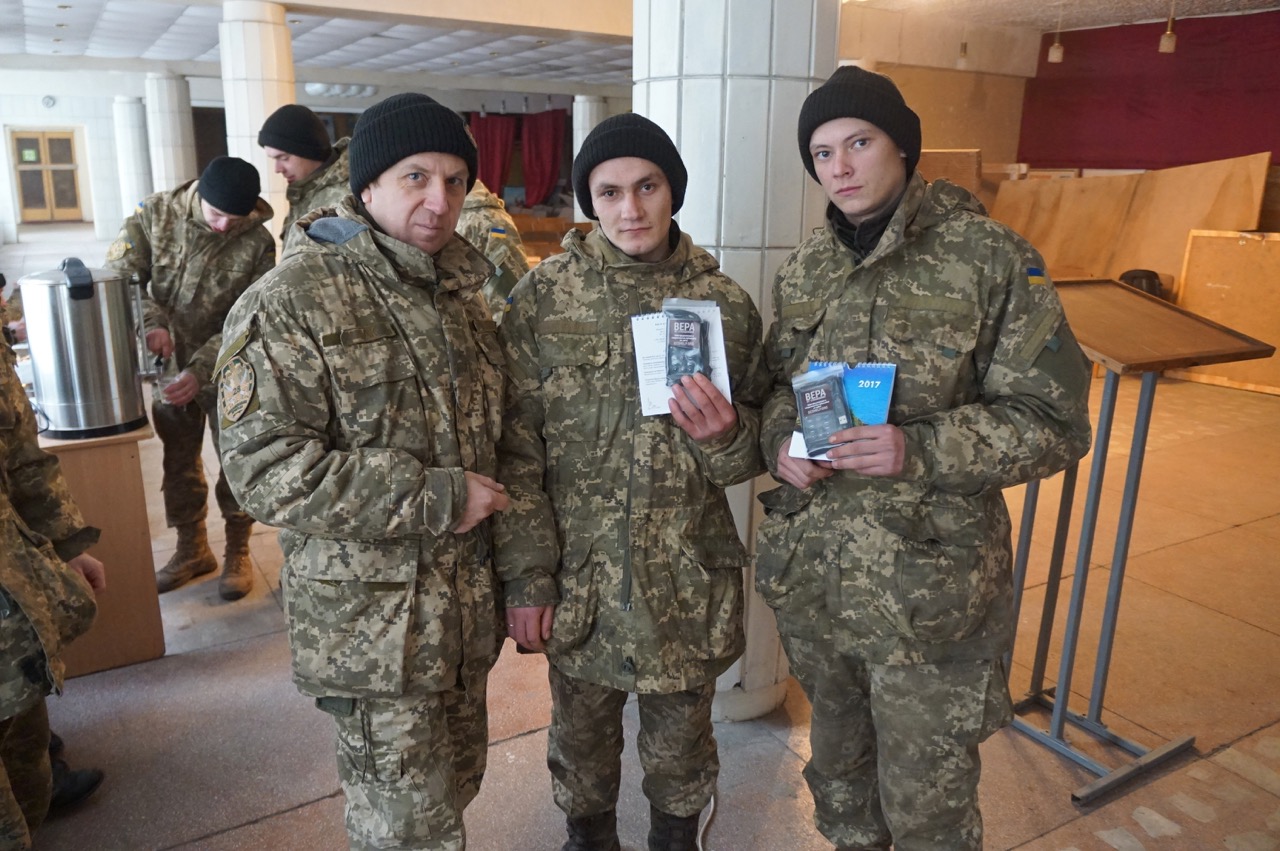 Preaching the gospel of Jesus is a passion of mine and I love to preach it most to two categories of people: those who have not heard the gospel and those who want to hear the gospel!
Recently we have been given tremendous opportunity to regularly minister and preach to Ukrainian soldiers, most of whom have never heard the gospel before and many who are eager to hear it!
In October 2016 our ministry to disabled and displaced refugees came to an end when all the refugees were sent to different locations. We begin to immediately pray that God would open another door of opportunity. That he would give us a group of people who needed the gospel and wanted to hear the gospel.
After just a month of praying we made contact with Ukraine's 28th mechanized brigade just a few miles outside of Odessa. They already had a Protestant chaplain working with them who had been search for a church to come and regularly minister to these soldiers.
In December 2016 we made our first visit to the base and since then have started weekly outreaches to these soldiers.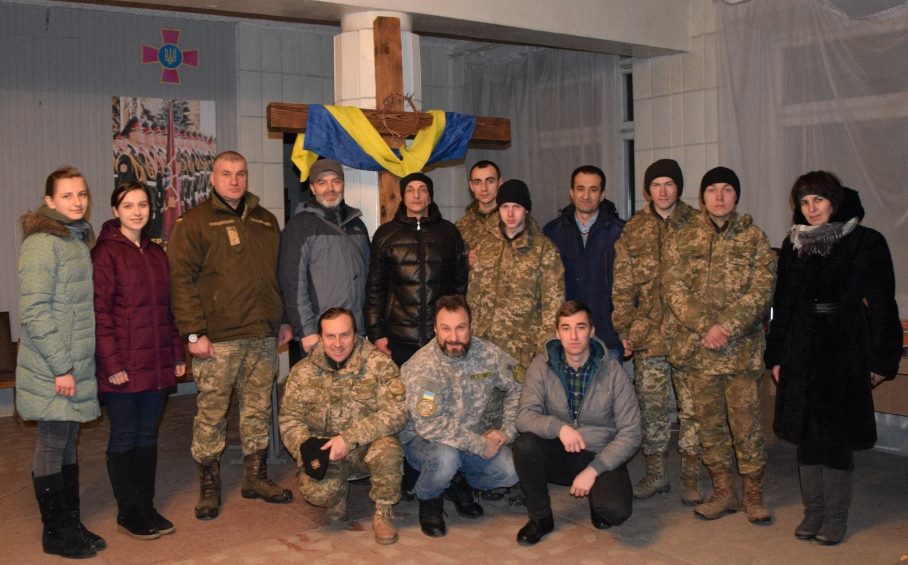 Because of their schedule and training sometimes it's hard to know who will show up for our outreaches and how many will show up. We've and anywhere from 6 guys to around 100 on a given Sunday.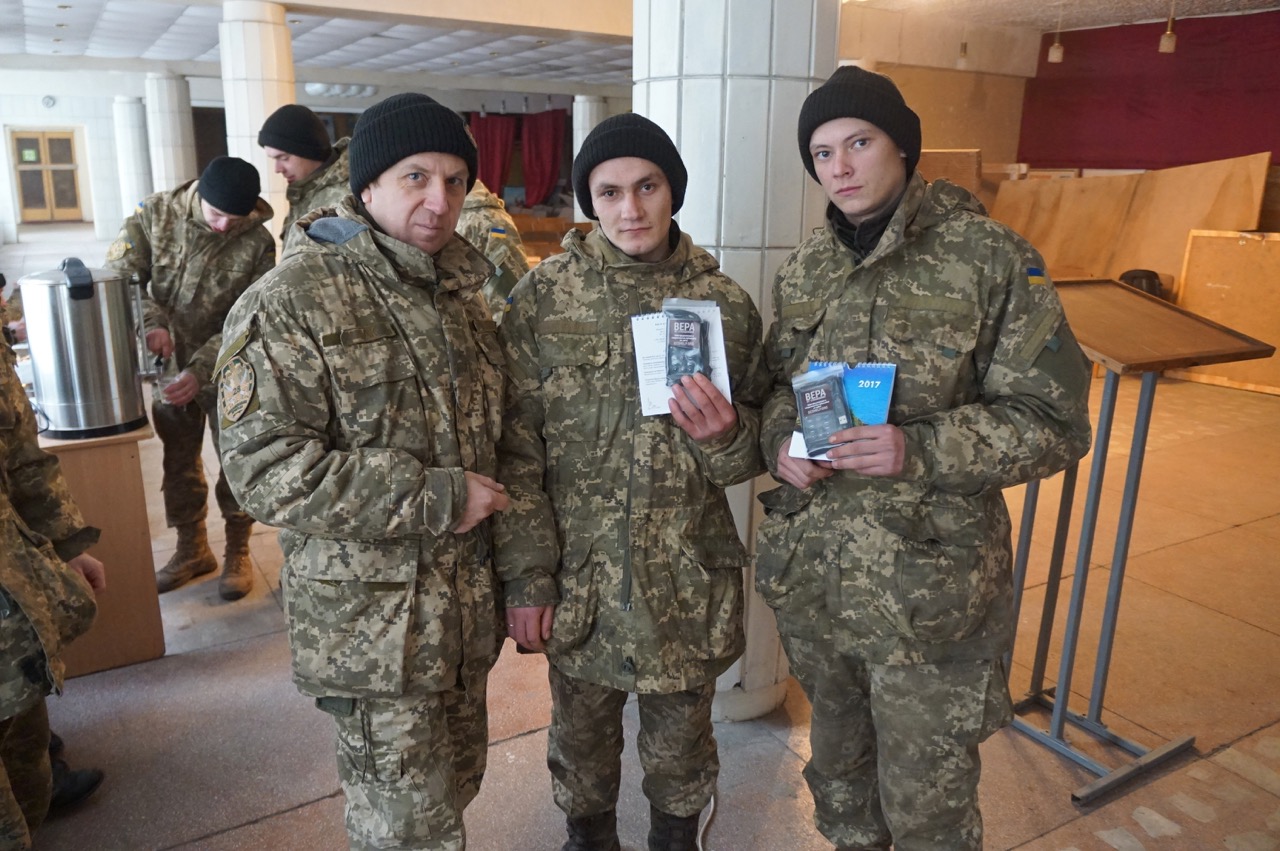 Thanks to the InTouch Ministries we've been able to give out dozens of audio Bible players that are preloaded with sermons.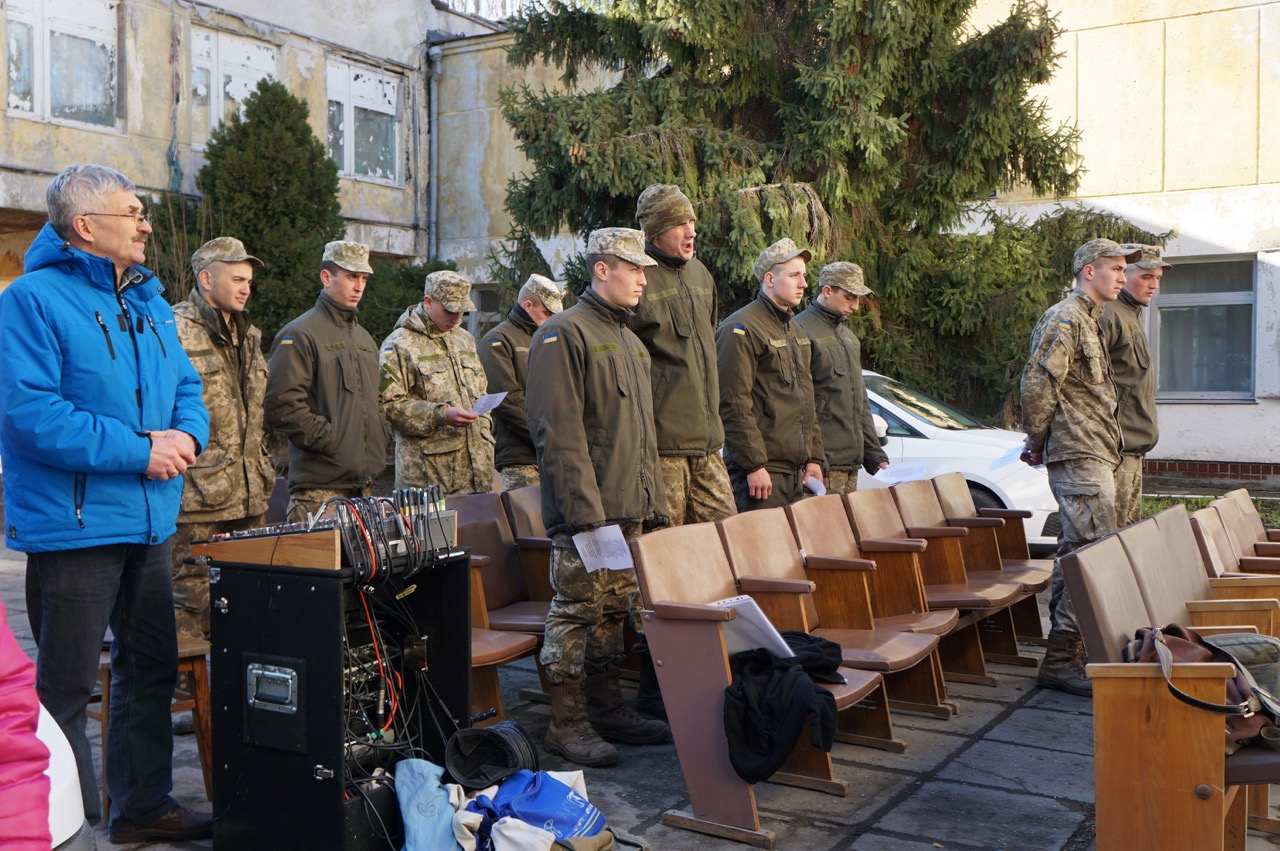 95% of the young men who attend are draftees. For many of them it is their first time away from Mom's cooking and the comforts of their home.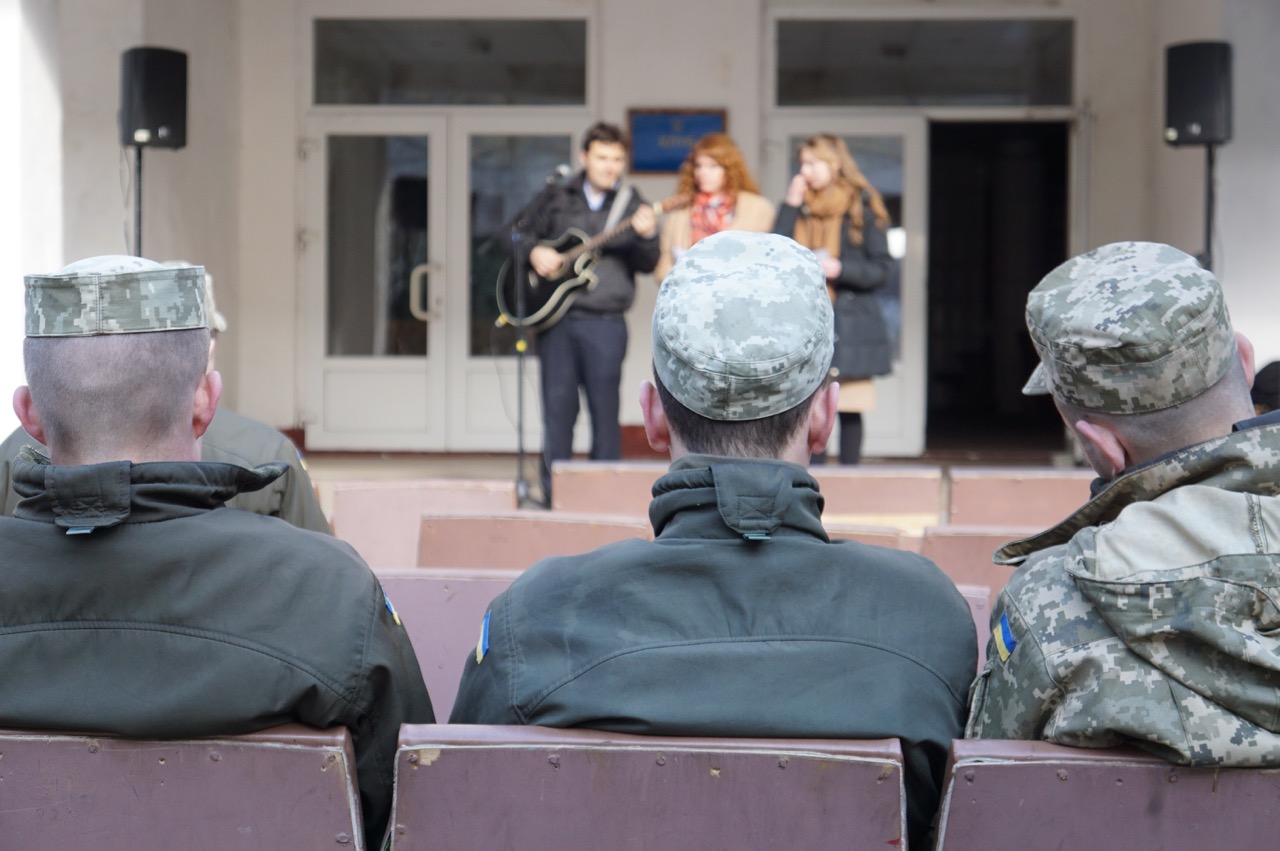 Our goal is to bring them the simple message of the gospel and help them understand the wisdom of God's Word in matters of life and death.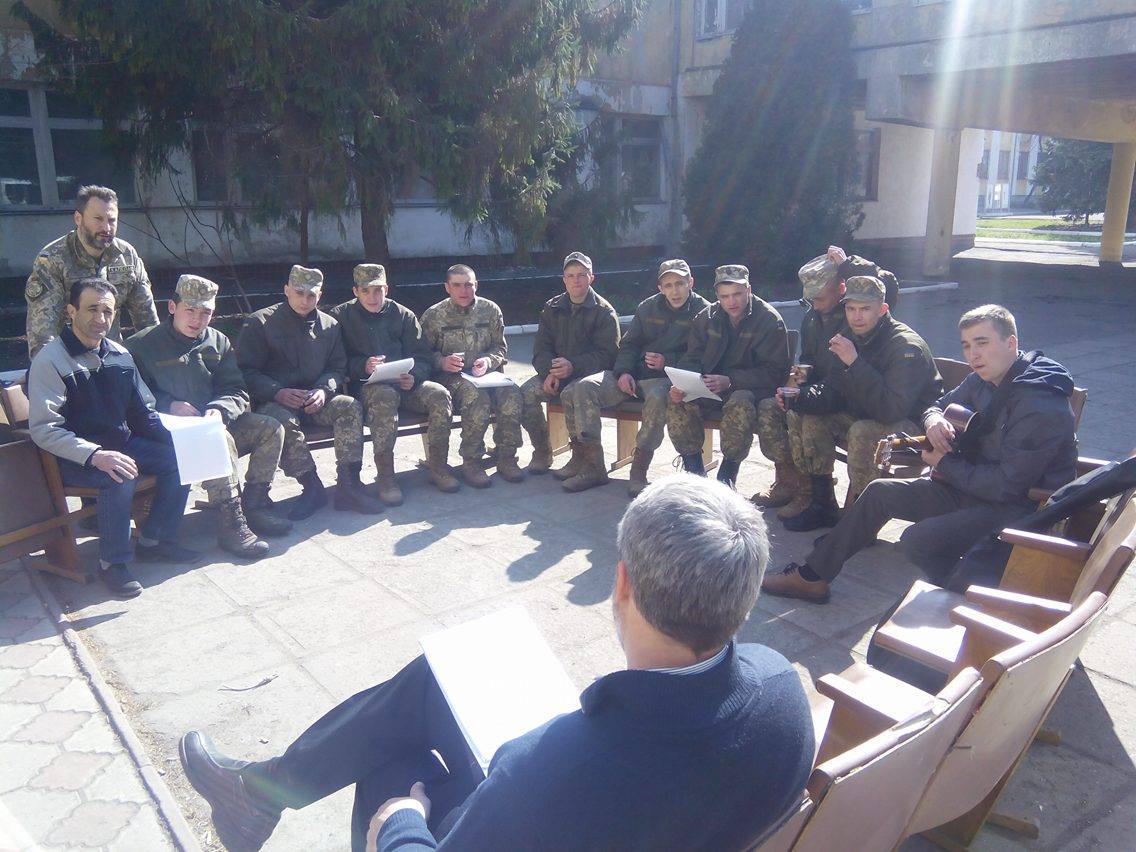 More than anything these guys love to talk and ask questions and believe me their questions are not always easy to answer! It keeps me on my toes like Peter told us, "Always be prepared to give an answer to everyone who asks you to give the reason for the hope that you have. But do this with gentleness and respect" 1 Pet 3:15