You need to set aside 44 minutes and listen to this sermon! It seriously made me rethink how I communicate the Gospel.
I know that seems like a lot of time but I believe this is an important message that Christians need to hear.
Jeff Durbin is the president of Apologia Ministries which includes Apologia Radio.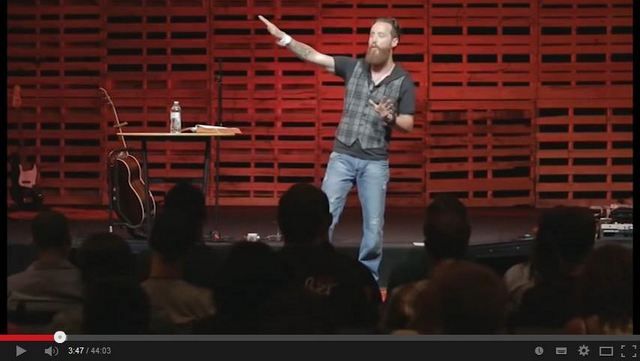 As a missionary I'm in the business of evangelism! Nevertheless this sermon was a good wake up call for me personally.
It's so easy to fall into the trap of softening the gospel for the sake of numbers. It's so easy to excuse our lack of a clear gospel message with the fact that we are building relationships and doing "lifestyle evangelism."
I listened to this sermon twice and some parts more than twice. I pulled out a few quotes below.
"The Good News is not good advice, the Good News is not Jesus asking you to give him a chance or a try!"

"Jesus doesn't come to make your life simply better!"

"The message of the Gospel always came with a call to repentance and faith, not a try Jesus!"

"Perhaps the world thinks our message is irrelevant because it is irrelevant, when we give them the idea that Jesus is something you simply add to your story."

"If we don't go to the hard places, people don't hear the gospel."

"A bold proclamation of the faith that gets in the face of culture and sacrifices everything."

"The story of the Gospel always came with a reminder of sin."

"We soften our message, we soften our blow for the sake of numbers."

"Jesus would fail every single seminary course on evangelism."

"Jesus is the master of the church shrinkage movement."

"Jesus talked about coming to die!"

"We don't need people to fill a spot on a stage, we need people who are ready to give their lives in missionary sacrifice and to die for the sake of the Gospel!"

"If you come to serve Jesus in ministry don't come for the sake of the stuff and the building, come for the sake of the lives of the lost."
Question: How can we make the preaching of the Gospel in our lives and in our churches look more like Jesus' and Paul's preaching of the Gospel?