2014 started with the Euromaidan revolution and is closing with the tragic loss of thousands of lives in Eastern Ukraine. What started as a people's movement for change brought more change than anyone ever wanted.
As 2014 comes to a close Ukraine is deeply wounded as a nation. The government isn't stable, the currency has lost half its value, the war in the East won't go away any more than the feeling of great disappointment and disillusionment felt by all Ukrainians!
A Broken Nation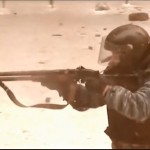 A year ago I stood in Central Kyiv as Euromaidan was in it's early stages. There seemed to be hope in the air. 12 months later the fires of war in Donetsk and Lugansk have slowly but surely choked out the last remnants of hope.
It seems I rarely have a conversation here where someone doesn't mention the war or their bleak take on the future. People are on edge, waiting for that bomb to explode in their town. Living on edge is draining, it sucks the hope right out of you.
God Is Still Here!
Where did God go when the fighting broke out in the East?
He began to do a work like he's never done before!
God is at work in hearts in Ukraine and he's using the church to do it!
God is moving mightily through thousands of believers and hundreds of churches. He has gathered an army to fight the real battle, the spiritual battle.
God is using the brokenness of war and the hopelessness of a broken government to draw people to himself!
A Unique Time
In 23 years Ukraine has never experienced a time like this. This is a unique time, a time God has given us to put our shoulders to the work, to plant seeds of hope in hopeless lives and to reap the harvest of broken hearts, hearts open to hear the truth of the gospel.
Churches all over Ukraine are responding to the call. They are rising up to help, to comfort, to send aid and to preach the gospel to those who have fresh ears, desperate to hear the sound of hope.
An Opportunity
You have and opportunity to be part of what God is doing in Ukraine. We are calling on the Church to support Ukraine during this rare moment in her history!
If you're not on our special e-mail list, you can join here.
If you're already on the list, that's great! Will you please forward this to a friend or two or three and ask them to join?
You can make it real by giving a year-end gift. These gifts are a huge help to the ministry and they're tax-deductible!
Learn how you can give a year-end gift here.
Thank you for your love, your prayers and your support in 2014!