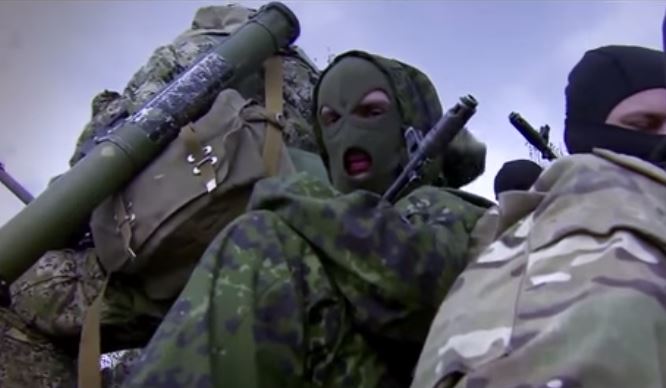 Today I want to share with you a video but I must warn you it is graphic. It documents the experience of believers in Eastern Ukraine from the time when the war started until now.
It's called "Spiritual Soldiers on the Eastern Front" and the video was created by  Together Ministries
We don't officially work with the ministry that put this video together but I thought it gave such a good picture of how the Body of Christ and local churches have responded to the extreme circumstances created by the war in Eastern Ukraine that it was worth sharing with you.
In my podcast last week I wrote about one small church in Eastern Ukraine that is feeding hundreds of hungry people and preaching the gospel. It's not an isolated case and I think this video helps you realize the way many local churches have come together to minister to people's basic physical and spiritual needs.
We're Buried by the Trivial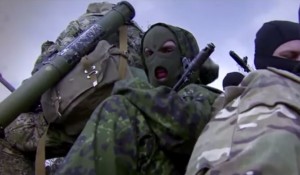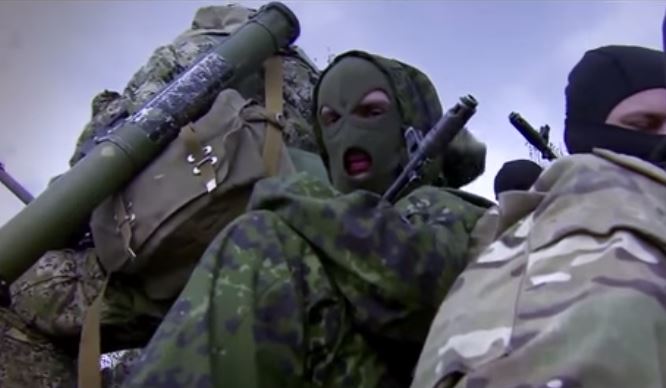 War has a way of pealing back our trivial layers of inconsequential, self-absorbed and entertainment based "ministries." It jerks us back to the stark reality of life and death, which was somehow buried beneath those frivolous layers.
In reality war doesn't bring anything new to the table. Suffering, death, and anguish they all exist all the time, it's just that war brings them to the surface, it doesn't let us temporarily deny their reality, it lays the corpses at our feet and asks us:
"What are you going to do about it?"
We're Poor Judges of Our Need
Wherever there is opulence, abundance and affluence man has a hard time evaluating his own needs. Just listen to how often and recklessly people insert the word "need"
"I need to see that movie!"

"What I really need now is a double tall non-fat soy latte!"

"I need that new …. (insert technology here)"
Unfortunately most people don't know what they need until all or nearly all is taken from them.
We Must Show Them Their Need
The longer I'm in ministry the more I'm convinced that it is the Church's job to help people see their own needs clearly. In order to do this it is vital that we as the church have a deep and profound understanding of our own need first.
Our greatest need and the need of every man is the need for forgiveness found only in Jesus!
For the wages of sin is death, but the free gift of God is eternal life in Christ Jesus our Lord. Romans 6:23
It doesn't get any simpler than that and there's nothing more important than that!
Opening Eyes to Real Needs
What I love about the video in this post is how clearly the churches have been able to see the needs of people and respond with action and love.
These churches have their eyes open to people's physical and spiritual needs. They know it would be wrong to preach the gospel to a starving many and not give him bread. Physical hunger is a real need, even if it is a temporary need.
By ministering to these temporary needs they open the eyes of those in need to see their greater eternal need for Jesus.
Question: Are the ministries in your church meeting people's needs on the most basic and most important levels?