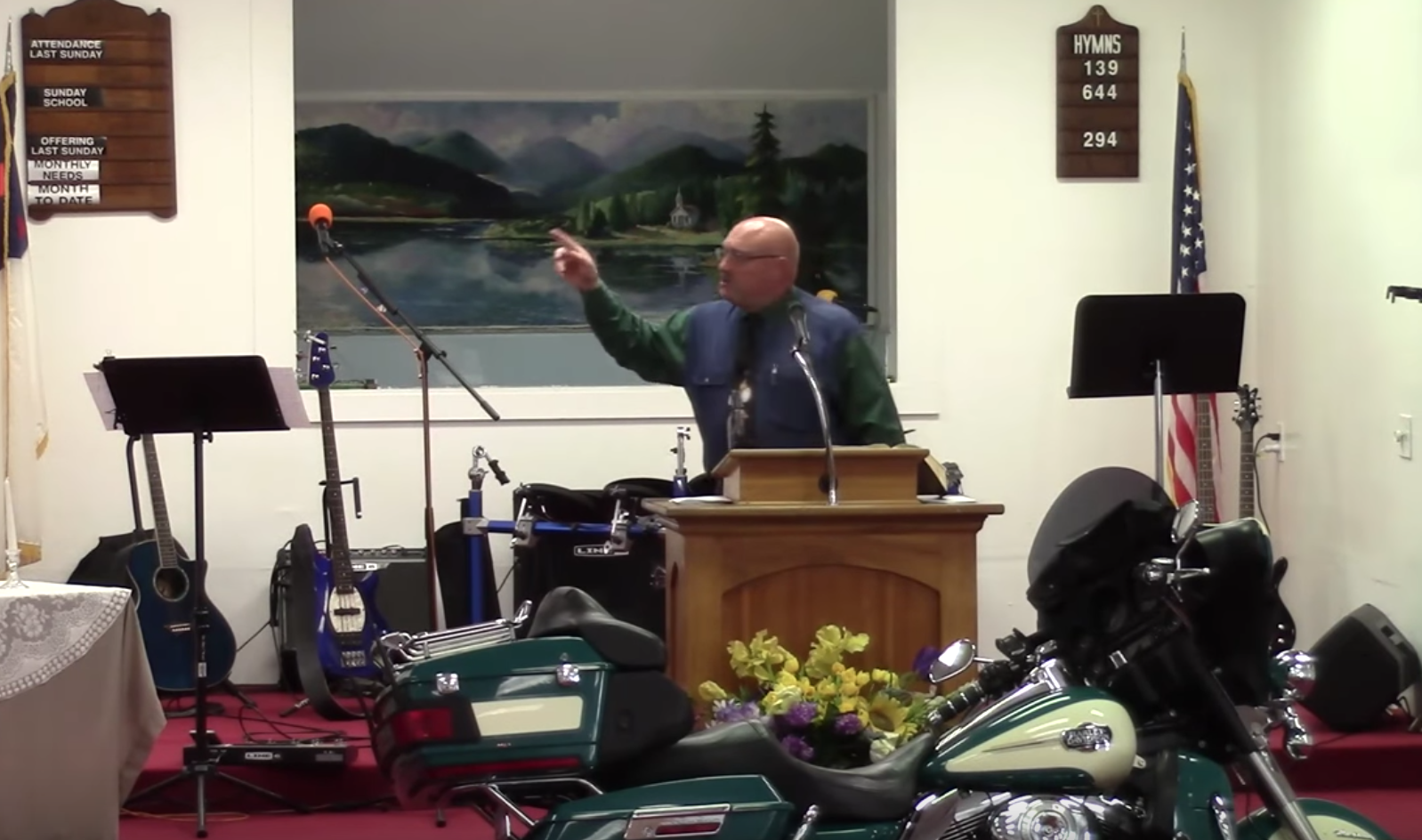 In some ways what I found was sobering and in some ways it was shockingly prophetic. I'm talking about Pastor Frank Pomeroy's final sermon before the shooting at First Baptist in Sutherland Springs where 26 people died and many others were wounded.
After I learned about this despicable and evil mass murder I sat down and watched their entire service from last week from beginning to end. At points I was driven to tears as I realized that many of the people in the video perished to day in the shooting. At other points I was deeply touched by truth that was spoken in such a simple yet honest way.
I quickly realized that this little country Church in a small town in Texas may be small but it's got a big heart for God and Pastor Frank does some straight shooting when it comes to the truths of God's Word.
I want to share with you a few surprising quotes from Pastor Frank's sermon on Proverbs 3:15 but before I do let's talk a little about the service.
---
Listen to the recent podcast episode about this shooting "Mass Shootings and God's Goodness"
Podcast: Play in new window | Download (Duration: 22:11 — 20.3MB) | Embed
Subscribe: Apple Podcasts | Android | RSS
Note: Click on the time to the left of each remark to watch that segment of the service.
3:30 One of the first things I noticed about this little Church is that their hand-shake time is quite long and filled with lots of hugs. It really looks like these people love each other with the love of Christ.
4:20 As the people give each other hugs and greet each other the worship team sings "God is good all the time." I can hardly think of a better song to direct our thoughts in this tragic situation. Carefully read some of the lyrics of this song that I have copied below. Surely the congregation did not know how significant these words and truths would be for them in a very short time.
Through the darkest night, His light will shine
God is good, yes, God is good all the time
That's right, listen
If you're walking through the valley
And there are shadows all around
Do not fear, He will guide you
He will keep you safe and sound
He has promised to never leave you
Or forsake you, and His word is true
…
Though I may not understand
All the plans you have for me
My life is in your hands
And through the eyes of faith I can clearly see
That God is good all the time
After the song is over Pastor Frank comes to the front and says:
"That song is so simple but I never get tire of hearing that one"
10:45 Pastor Frank then invites Brother Bob to come and give a short sermon from Psalm 33. As Bob comes up Pastor Frank puts a hand on his shoulder and says a very nice prayer for him.
11:59 As Brother Bob comments on the text he explains:
"At times when you think it's hardest to praise God that's when it's most important to praise God."
Again, what a vital truth for tragedies like these!
19:01 During the worship time they sing "Bless the Lord Oh My Soul" another song with very prophetic and appropriate words for the situation is sung.  Below I have copied a few of lyrics.
Bless the Lord oh my soul
And on that day
When my strength is failing
The end draws near
And my time has come
Still my soul will
Sing Your praise unending
Ten thousand years
And then forevermore
After the worship songs Pastor Frank gets up to preach. His sermon is titled "You Don't Need Training Wheels, You Need Christ!" and his text is Proverbs 3:5:
Trust in the LORD with all your heart, and do not lean on your own understanding.
The main idea of the sermon is that we ought to trust God even when we don't understand the situation and can't see how God is going to work things out. Below are a few quotes from the sermon that speak for themselves.
29:44 "Do not lean on your own understanding, even if it doesn't make sense to you whatever may be going on at the time, when you start to lean on your understanding of the situation, that's when we start to have issues, because you see God's understanding is far greater and there may be things that are taking place that you don't understand but you still need to do what God's calling you to do. So many times in the midsts of things in our life, so many times in the midst of circumstances and situations that doesn't seem right to us we try to take over and do what we think should be done rather than waiting to see how God's going to work it out."
43:35 "David said, 'As I walk through the valley of the shadow of death I will fear no evil' He didn't say, 'as I get caught up in it' he didn't say as I set up a camp in it, he say, 'As I get in this tradition that keeps me here camping' He said, 'As I walk through it!' In other words, I'm not focusing on this valley of the shadow of death, I'm looking through it. Because my God who watches over me."
47:50 "Guys when we trust in Christ there's going to be things happen in our life that we don't understand."
51:20 "My goal is trusting Jesus and getting to that heavenly home one day"
51:45 "I can sit and say, 'poor me' but in the long run I'm going to set around the table with my God and I'm going to say, 'thank you Jesus' In fact that one day could be right now."
64:43 "If you don't know Christ as your Lord and Savior, that's the first thing you need to do."
I also noticed that Pastor Frank talked quite about his daughter Annabelle who rode on the back of his motorcycle with him to Church that day. He spoke very endearing about her and talk about how she would cuddle up behind him and hold on a bit tighter when he leaned the bike over into the turns. Sadly Annabelle did not survive the shooting.
I hope you will join me in praying for this suffering part of the Body of Christ. Let's pray that God will give them the comfort they need and help them remember the truths they sang and preached just a week ago.
And let us remember that we never really know who is listening to our sermons and watching our church, as I write this post nearly half a million people have viewed Pastor's Franks message from last Sunday. May many through these tragic circumstances hear the truth of the Gospel and come to put their faith in Christ.