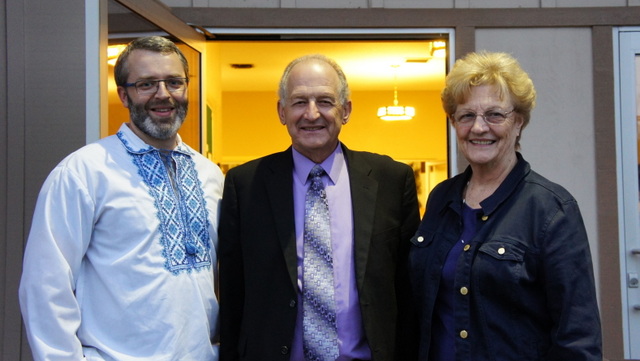 After six months of visiting churches in the USA I'm beginning to think that many American pastors have ADHD (Attention Deficit Disorder)!
Yes, I'm talking about short sermons and even worse the short tenures in their churches.
According to the Barna group mainline protestant church pastors hop congregations faster than a jack rabbit on Ritalin! Which is about every 4 years!
That's a problem!
The problem is that we live in a culture that has largely forgotten the concept of loyalty, dedication and long term commitment and this has crept into the church.
Faithfulness used to mean sticking to it for 20 or 30 years or more and now it means showing up next week!
Before you lose all hope let me tell you that there are still a few faithful men out there.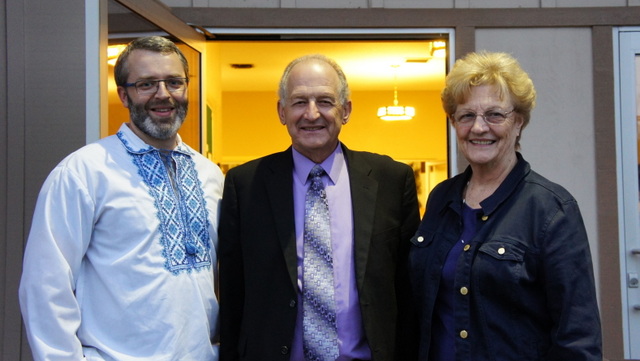 Pastor Franklin was our pastor while we were at Shasta Bible College  in the late 90s. He has been a teacher, a pastor and a mentor for many men and women who are now in full-time ministry all over the world.
I preached my first real sermon in his homiletics class but it wasn't all classroom training. He invited us into his home regularly to share insights on being a pastor and ministering faithfully. He even took a few of us young guys up to the baptistery one weekend and had us practice baptizing each other!
This Sunday I had the privilege of visiting Pastor Franklin's church, Grace Baptist here in Redding, California.  I learned that Pastor Franklin has ministered in this one church since 1975!
That is 2 years before I was even born!
That's faithfulness!
I'm thankful for his example of faithfulness. It encourages me to not give up.
Many a man proclaims his own steadfast love, but a faithful man who can find? Pro 20:6
Why don't more pastors stick with one church for the long haul? The truth is that faithfulness is hard, faithfulness can seem boring and faithfulness never promises quick success.
However the church today is in desperate need of faithful men and women who will serve and teach and minister despite the hardships! Too often pastors move on before they even have a chance to see fruit in the hearts of those they minister to.
The real reward of faithfulness is sticking around long enough to see God work and in the end hearing the sweet words of Jesus,
Well done, good and faithful servant. Mat 25:21
Question: Do you know a man or a woman who has been faithful in their service to Jesus? How have they impacted your life?