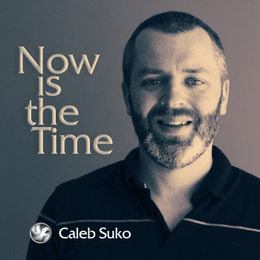 Now Is The Time
One of the best ways for you to stay connected with our ministry is to listen to the podcast which I publish 2-4 times a month. Each episode is about 20-30 mins long.
What I Talk About
Now is the time God has given us to worship Him, serve Him, and tell others about Him. The Gospel calls us to be true worshippers of God and to help others learn to worship Him too.
I focus on topics that help the Christian live out the Gospel more fully in his life, this includes both the theology and practice of evangelism and discipleship.
I also usually take a few minutes at the beginning of each podcast to fill you in on what's happening in our ministry and in Ukraine before I get into the meat of the content.
How You Can Listen
I recommend subscribing on your mobile device using either iTunes or Stitcher.
Or you can subscribe via the RSS feed using any podcast catcher.




Join the conversation on Facebook
I invite you to join Now Is the Time on our Facebook page. I post new episodes and other content that is along same topic, I also often ask for your input on future episodes. It's a great way to stay connected to the podcast.
Join Me on the Show
I invite you to join me on the show. This is a great to ask any question you might have about our ministry, Ukraine or any issue that touch on worship, the Bible or the Church.



Or give me a call and leave a message (747) 221-6478.
Episodes