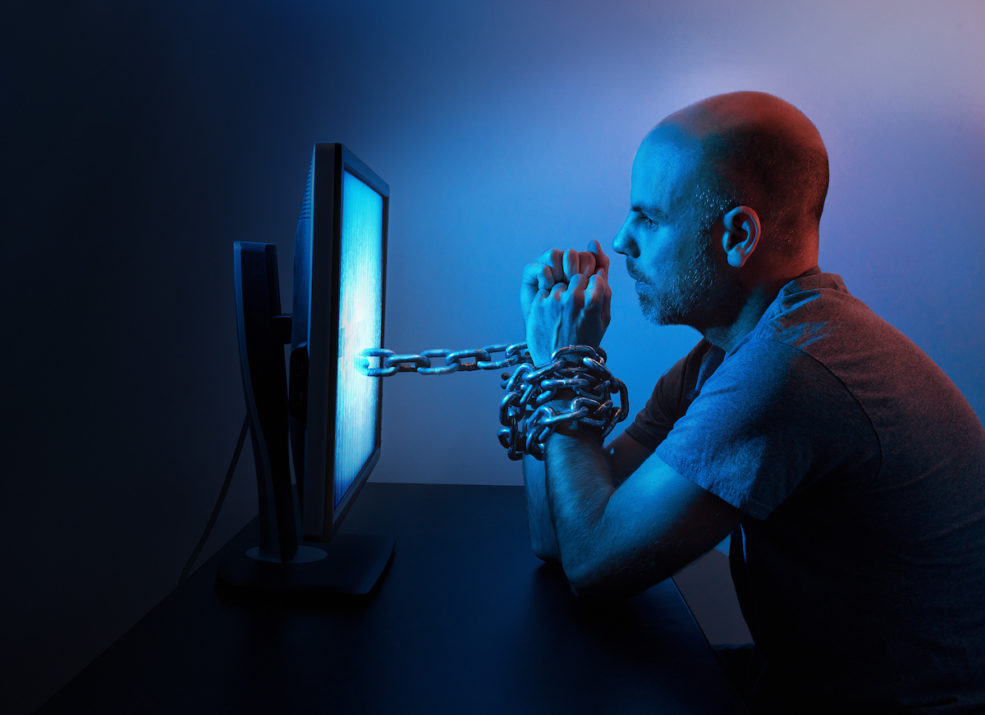 If you think pornography is a sin and you have heard others in the church tell you that it's a sin then you're not that different from most church members. The truth is it's not hard to tell someone else that pornography is a sin. It's not even difficult to read the Bible and find out for yourself that pornography is a sin.
In fact I'd bet that 99% of Christians who struggles with pornography knows that it is a sin. If they didn't know it was a sin then they wouldn't be struggling with it. So here's where I see the problem and why I say,
"Please stop telling us that pornography is a sin."
The problem is far deeper than just knowing right and wrong. If all we do as a Church is just tell people that it's a sin then we aren't doing much at all to help those who are really struggling and yet know that what they are doing isn't right before God. Sometimes we make their burden of guilt heavier when we fail to give them any clear means to come out from under the crushing weight of an addictive and shame producing sin such as pornography.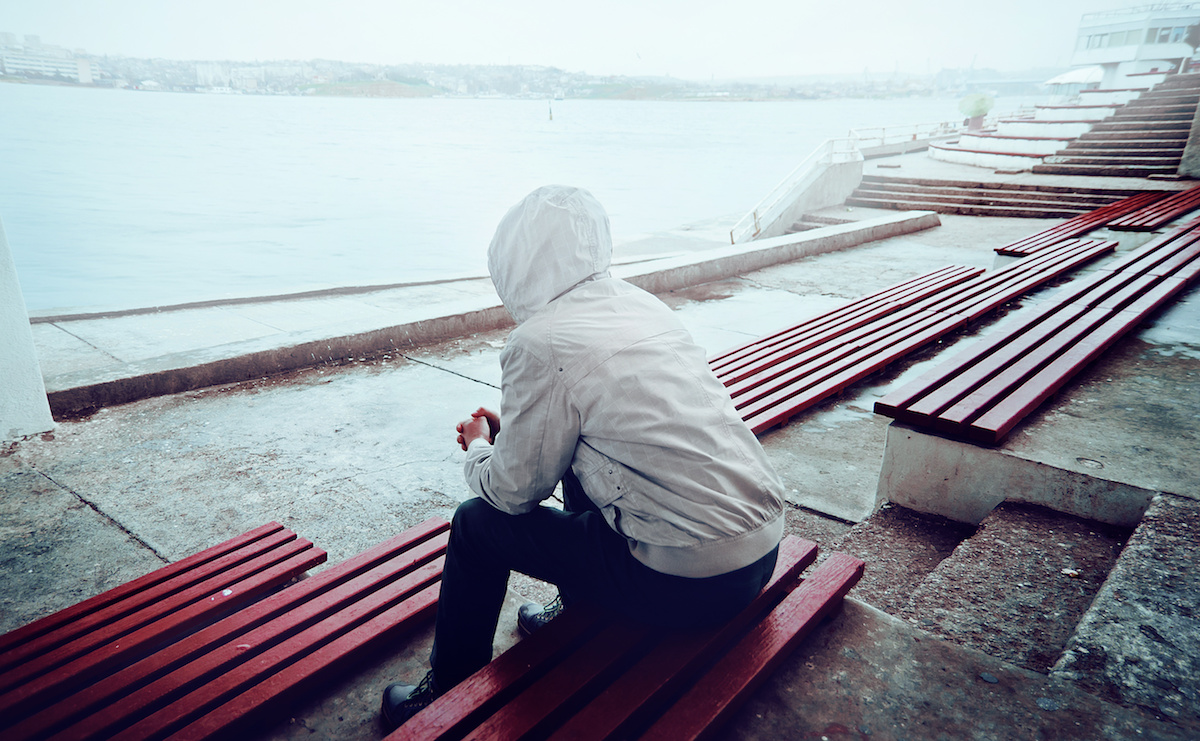 Over the past couple of years a number of young people who struggle with pornography have contacted me asking for help because their Church didn't have many answers for them beyond "It's a sin so you should stop doing it." I'm not claiming to have all the answers here, sin always complicates things and every situation is different. Yet as I have reached out to these young people I have tried my best to share with them both theological and practical advice.  I want to share some of these thoughts on pornography addiction that I hope you will find practical.
So if you're struggling with pornography here is what I want you to know.
I can't fix your problem
Ultimately, what I say or what anyone else says or does will not fix your problem. Too many people spend their lives looking for that secret method or magical key that will instantly eliminate all temptation. It doesn't exist, sin is sin and it will remain a struggle as long as we are here on earth. Yet, don't lose hope, sin is a problem that Jesus alone can have real success with. Actually, Jesus has already conquered sin with his death upon the cross and resurrection. Above all you need to make sure you are trusting in Jesus' death and resurrection for your forgiveness of sin. This fact should encourage you, it will help you understand that all your sins have been forgiven by Jesus, it will help you not to live under a burden of shame and guilt, it will motivate you to pursue purity and righteousness for Jesus' sake. 
 Because, if you confess with your mouth that Jesus is Lord and believe in your heart that God raised him from the dead, you will be saved. For with the heart one believes and is justified, and with the mouth one confesses and is saved. 

Romans 8:9-10
Trust in Jesus' ability
If you're reading this then it's safe to say that you probably already know pornography is sin. It's vital that you understand the forgiving power of Jesus. Jesus wants you to be free of this sin and he can forgive of it but only if you trust in him. Sin discourages us it makes us feel dirty and unworthy of God's love. Certainly this is a natural result of our sin, yet God doesn't want us to stay in this condition, he wants us to look beyond our sin to Him and to what Jesus has done for us.
So as you begin to think about overcoming this sin begin with these verse in mind.
Since then we have a great high priest who has passed through the heavens, Jesus, the Son of God, let us hold fast our confession. For we do not have a high priest who is unable to sympathize with our weaknesses, but one who in every respect has been tempted as we are, yet without sin. Let us then with confidence draw near to the throne of grace, that we may receive mercy and find grace to help in time of need. 

Heb 4:14-16
You can have confidence in Jesus, he is your high priest, he lived as you lived, he experienced temptation, pain, and suffering. He knows your struggle and through your faith in him you can boldly enter the throne room of God. What an undeserved privilege that God gives to all who believe in Jesus. Even if you fall into sin, it doesn't change the truths of these verses!
For I am confident of this very thing, that He who began a good work in you will perfect it until the day of Christ Jesus. 

I can do all things through Him who strengthens me.

Philippians 1:6, 4:13
When you fall into sin you tend to lose confidence in your ability to conquer temptation and live the Christian life. However, you must remember that our confidence is not in ourselves, it is Jesus. Jesus has promised to work in all who believe, if we believe then he is at work! Rather than turning to our own strength we must turn to him and rely on his strength to help us overcome.
Be strong and courageous, do not be afraid or tremble at them, for the LORD your God is the one who goes with you He will not fail you or forsake you.

Deuteronomy 31:6
It's a war
I think it's helpful to think of addictions and sin like a war. We may lose some battles but if you are on God's side then you will not lose the war. As you learn to trust Jesus more and as you draw nearer to him in faith you will see more and more battles won. So be strong and courageous, do not tremble in the face of temptation, God is at your side and he has already won the war!
Now about the battle plan, if you go into battle with no plan it's almost sure that you will lose. Many people fall to temptation over and over again because they simply have no plan, they hope they will not fall again but they fail to take the necessary steps, to learn from their mistakes, to have a clear and effective plan for the battle. Without this plan your chances of falling again are much much higher.
Two aspects
In the battle for sexual purity there are two primary aspects; physical and spiritual. Jesus even warned his disciples about this.
Watch and pray that you may not enter into temptation. The spirit indeed is willing, but the flesh is weak.

Mat 26:41
While every sinful temptation is spiritual, some temptations are spiritual and physical. For an example if you look at the context of Matthew 26 you see that the temptation to not pray had a very strong physical aspect to it. They may fall to the temptation because their bodies wanted to sleep so badly.
Other sins may not have the physical aspect, like the sins of pride, lying, or coveting. However, the sin of pornography has a powerful physical aspect to it that we must recognize.
Learn to watch
Jesus' exhortation to the disciples was that they should "watch and pray." The word "watch" literally means to be awake and has the idea of being alert, vigilant, or cautious. There are a few other key verses where this verse is used in the New Testament.
Be watchful, stand firm in the faith, act like men, be strong. 1Co 16:13

Be sober-minded; be watchful. Your adversary the devil prowls around like a roaring lion, seeking someone to devour. 1Pe 5:8
These verses remind us that the Christian life is active warfare. They tell us that we can not simply just relax and think everything will be OK. God tells us that we need to be awake, observant, and careful in how we live.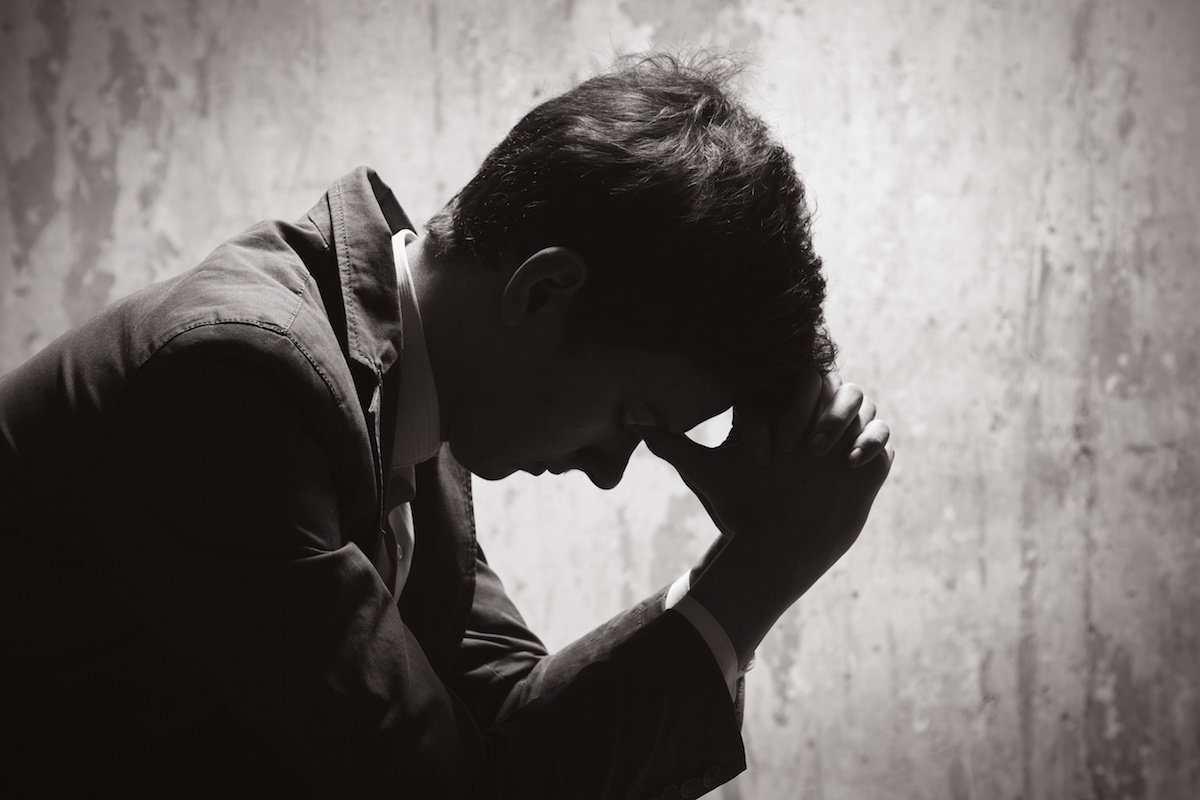 How can you be watchful when it comes to the sin of pornography?
Be aware of the situations when you are most tempted

Is there a certain time of day?

Is there a certain place that tempts you?

Is there a person that particularly tempts you?

What are some of the common factors when you fall into temptation?

Never think that you are immune to temptation.

Some who have had victory over temptation then begin to think that now they are so strong they can never be tempted again. This is untrue and dangerous. We must always be on our guard. Satan is crafty and sin is deceptive, thus we must never grow apathetic in our vigilance against it.

Pay careful attention to how you feel.

Learn to recognize what temptation feels like.

Don't ignore temptation when it comes upon you but learn to quickly respond in a Biblical way.

This may mean that you need to leave the room you are in.

It may mean you need to turn your computer off or get rid of your computer altogether.

It may mean that you need to call a friend that you are accountable to.
Get rid of the cake
Carefully analyze those situations and times when you feel most tempted. Avoid settings and situations where you know the temptation is strong and you will be weak. For example imagine an overweight person is desperately trying to lose weight, yet their favorite food is chocolate cake. For them chocolate cake is a weakness. Thus, it would not be wise for them to buy chocolate cake. It would be even more unwise for them to sit at a table and stare at a big chocolate cake. If they do this they are almost sure to break their diet.
The best thing to do is to try to stay as far away from chocolate cake as possible. That means, they shouldn't even have chocolate cake in their house! Rather they should fill their kitchen vegetables and other healthy things to eat. That way if they do happen to be tempted to eat chocolate cake there is no easy opportunity for them to fulfill that desire.
The same is true for pornography, if this is a weak point for you learn to avoid those situations where you will be the most tempted. Also learn to fill your mind with healthy things that will occupy your mind instead of thoughts of sexual temptation. 
A few practical pieces of advice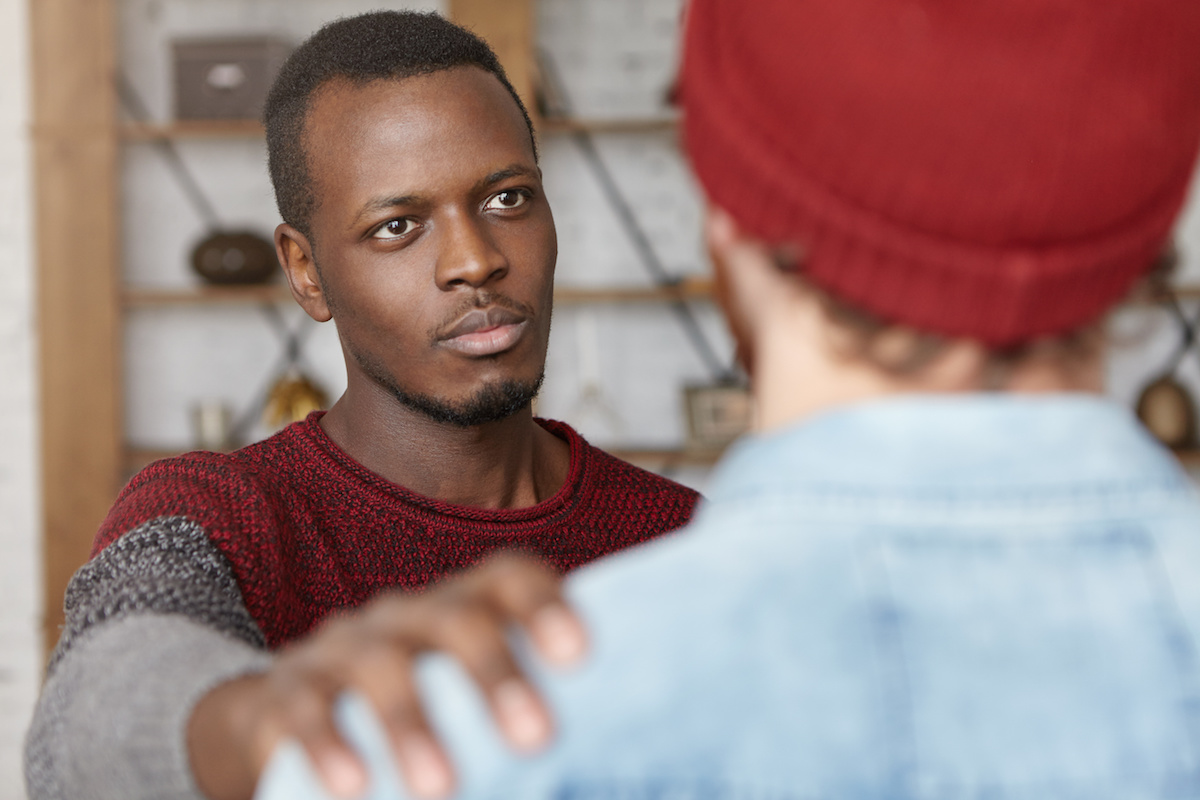 You will have to be watchful yourself as each person is tempted in different situations and by different things. However, here are a few suggestions in this category that you might find helpful.
Make a list of those times of day or times of the week and situations when you are weakest and most often tempted.

Next to each item you wrote on the list write one or two changes you could make to your schedule or to your situation in order to make it not so easy to fall into temptation in that particular moment.

Use some sort of filter on your devices to make it more difficult to view porn.

Remove all internet devices from your bedroom.

Make a plan for how you will spend your time for those times when you are most tempted.

Make a list of good books to read, or projects to work on that do not involve the internet that you can be busy with during those times when you are usually most tempted.

Establish a routine of going to bed on time and getting up on time.

Make a list of work you need to get done on your days off so that you don't get lazy and just sit in front of the computer with nothing to do.

Plan to spend time with friends and family on your days off.

Keep your body healthy with regular physical exercise and good rest.

Avoid watching movies or TV shows (even if they aren't pornographic) that may arouse you.
---
Suggested Reading: