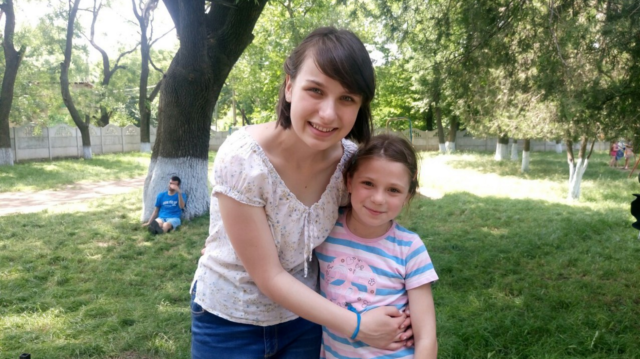 From June 19 to 26th, I was on an orphanage ministry trip with my church's youth. I had been on the same trip the year before, and could hardly wait for this year!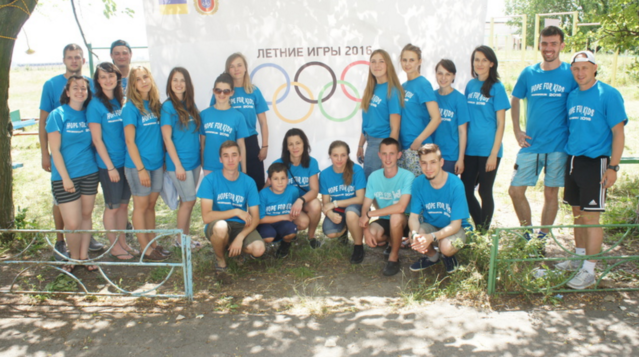 A group of Ukrainian immigrants flew from America to help us out. They brought craft supplies, as well as playground equipment for one of the orphanages. Our team consisted of about 30 people, around half of them were from my church.
The first orphanage we visited was in a village called Tarutino. Coincidentally, my father's ancestors once lived in Tarutino.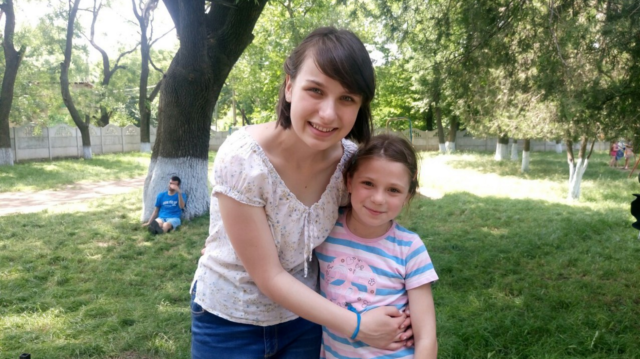 The orphanage there was more of a temporary shelter for children, and the maximum amount of time a child spent there was about a year. Later, it would be decided whether they go on to an orphanage or a foster family. This shelter was smaller than the orphanage we would visit later that week.

Our program was a day camp with a theme based on the summer 2016 olympics. There were lots of sports and outdoor games involved, which was a lot of fun for the kids. We also brought baking supplies so that we could make cookies and cake pops with them. Another part of the program was story-time where they would be taught the Bible, and singing.
On our last day, we gave out Samaritan's Purse boxes to the children. They were overjoyed! The staff at the Taturtino shelter were very kind and fed us dinner later that day.

The next place we served was in a town called Kiliya. The orphanage here was quite large, and had a school built with it. In Kiliya we would have a full three-day camp program with the kids. We did many of the same things as in Tarutino, but I think the extra time we had to build relationships with the children was priceless.
Many had remembered us from our trips in past years, and greeted us with open arms. It was such a wonderful experience to tell the orphans about their Heavenly Father which loves them more than anyone here on earth.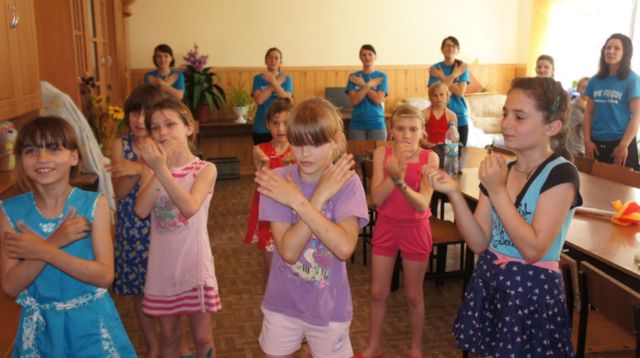 On our first day in Kiliya, one of the girls in my group (Yulia) was silent and never wanted to participate in the activities. It took just one more day for her to open up completely! She was so talkative, telling me story after story, and playing every game with us.
It is evident to me how much these children are in need of relationships which they never acquired from their parents. Many of the kids wanted to hold your hand or hug you over and over again. They were thirsty for motherly and fatherly love, some even calling me "Mama". I was so thankful that God gave me the opportunity and privilege to show love to these children.
Another part of the trip our team took part in was ministering to the soldiers and old peoples' homes by delivering jars of honey, groceries, and bibles to them. We sang hymns of praise and spoke to them about Jesus.

On the day before we left Kiliya, we set up a family olympics type program for the entire town. We rented out a stadium near the center of town for one day, and gave out fliers. At the event, we had set up different stations which families could participate in fun activities together. Some of them were bowling, puzzles, face painting, bracelet weaving, and baking (where I helped out). At the end of that day, we had a soccer match with a team of boys from the orphanage.
Sunday, the day we left to go back to Odessa, we participated in the morning service of one of the Baptist churches which hosted us in Kiliya. They were as hospitable as ever. Some of their youth also helped us out at the orphanage to set up the new playground equipment.
Overall, this trip showed me how much I have to be thankful for, and how joyous it is to show others the perfect love of Christ through serving.