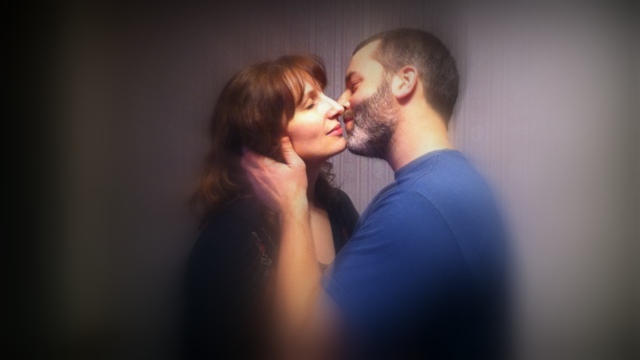 I was 17 when I experienced my first real kiss on the lips. It wasn't the thrilling experience I had anticipated. Maybe that's because it came from a 70 year Ukrainian pastor with a 5 o'clock shadow that you could have scrubbed the floor with!
I guess a big smack square on the lips from a man who is four times your age isn't what most teenage boys hope for. On the other hand it is quite Biblical!
Read the Bible and it doesn't take long before your run into some kissing. In fact there's a lot of kissing going on in the Bible and it may just surprise you when you find out what the Bible really says about it!
There are about 45 references to kissing in the Bible.
93% of kissing happens outside of marriage.
73% of kissing happens between two men.
20% of kissing happens between a man and a woman.
4% of kissing happens between two women.
There is one reference to kissing an idol (Hosea 13:2).
Righteousness and Peace once shared a kiss (Psalm 85:10).
Jesus was kissed twice:
Once as a sign of devotion by a former prostitute.

Once as a sign if betrayal by a former disciple. How ironic is that?!
5 times in the New Testament kissing is commanded of believers.
And that brings us to an important question. Are you kissing outside of your marriage? If you're not, then you should start, after all it is a command! Ok, I understand that we might have a few cultural differences from Bible times. Those differences could make kissing anyone but your children and spouse a little weird. So let's take a look at the significance of a Biblical kiss.
What does a Biblical kiss signify?
Respect and honor
Love
Fidelity
Deep emotional attachment
Joy or sadness
Loyalty
These are important aspects of a relationship. We need to realize that often words are not enough to communicate the significance of how we feel towards another person or to show the importance of that relationship. Physical affection can go a long way to deepen and strengthen a relationship.
If we are not expressing these things through a kiss then we need to find other appropriate physical expressions.  Here are some suggestion that might work better in Western cultures.
Alternatives to Kissing
Handshake
Full hug
Side hug (man hug)
Hand on the shoulder
Pat on the back
Fist bump
Whatever method you choose it's important that you take into consideration the culture, the setting and the person. In the Bible most physical signs of affection were outside of marriage but they were also same-sex. It's especially important not to go overboard with the physical affection when it comes to the opposite sex, especially outside of the family.
Question: Can you think of any other ways to show physical affection in an appropriate way outside of marriage?