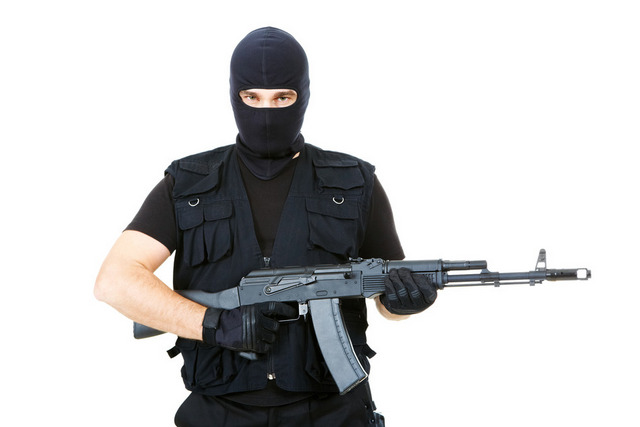 Have you ever prayed for someone's complete to ruin? That God would destroy them and wipe them off the face of the earth.
It doesn't seem very Christian does it?
Nevertheless these kinds of prayers are recorded in the Bible and especially in the Book of Psalms.
Prayers that call for the death and destruction of others are called imprecatory prayers. You may not have given much thought to this kind of prayer before, and I hope that you never need to.
Before the war started in Ukraine I also had not thought very much about the place of imprecatory prayers in my own life and in my theology. War, however, has a way of shaping your thinking and calling into question certain ideas.
War or not, if you read your Bible seriously you can't ignore the passionate plea for the violent destruction of enemies. Check out a few of them for yourself in the following Psalms: 5, 10, 17, 35, 58, 59, 69, 70, 79, 83, 109, 129, 137, 139, 140.
They Are Inspired
We can't just write these Psalms out of our Bible, Jesus himself considered them inspired and he never apologized for them, corrected them, or indicated that they do not teach truth.
Jesus quoted from at least two imprecatory psalms; Psa 35 and 69 (Joh 2:17 and 15:25). The Apostle Paul and Peter also quoted from Psalm 69 (Acts 1:20 and Rom 11:9).
An Example
For a good example of what an imprecatory prayer looks like let's look at Psalm 69.
Psa 69:22-28
(22) Let their own table before them become a snare; and when they are at peace, let it become a trap.
(23) Let their eyes be darkened, so that they cannot see, and make their loins tremble continually.
(24) Pour out your indignation upon them, and let your burning anger overtake them.
(25) May their camp be a desolation; let no one dwell in their tents.
(26) For they persecute him whom you have struck down, and they recount the pain of those you have wounded.
(27) Add to them punishment upon punishment; may they have no acquittal from you.
(28) Let them be blotted out of the book of the living; let them not be enrolled among the righteous.
There are many texts in the Bible that talk about God's judgment but an imprecatory prayer does more than just talk about God's judgment it calls for God to bring judgement on someone.
But Jesus Said Love Your Enemies
One of the biggest problems Christians have with imprecatory prayers is that Jesus' words seem to contradict the idea of praying for the destruction of your enemy.
You have heard that it was said, 'You shall love your neighbor and hate your enemy. But I say to you, Love your enemies and pray for those who persecute you, so that you may be sons of your Father who is in heaven. For he makes his sun rise on the evil and on the good, and sends rain on the just and on the unjust.

Mat 5:43-45
Some claim that imprecatory prayers represent David's sinful desire for revenge and thus we should not copy him. Others claim that Jesus revoked this type of prayer when he told us to love our enemies in Matthew chapter 5.
I don't believe that either of these solutions work well. Neither Jesus nor any of the other New Testament writers specifically correct the imprecatory prayers of the Old Testament.  In fact there are some New Testament texts that also seem to be imprecatory in nature.
For instance, in the book of Revelation, those martyred cry out to God and say,
"They cried out with a loud voice, "O Sovereign Lord, holy and true, how long before you will judge and avenge our blood on those who dwell on the earth?"
(Rev 6:10)
Different Contexts
It's important to understand the difference in context between the imprecatory prayers of the Psalms and Jesus Sermon on the Mount. It's clear from the context, Jesus is speaking about personal relationships what he asks us to love our enemies and pray for those who persecute us or to go the extra mile.
Jesus is not talking about mass genocide or a full military invasion of another country, he is talking about personal offenses and that's exactly why he uses the example of turning the other cheek (Mat 5:39) there's nothing inherently dangerous about receiving a slap on the cheek but it is humiliating personally.
On the other hand if we look carefully at the imprecatory Psalms we find a much different situation. They were written by a king, the leader of a nation, a general of an army. Although, sometimes his prayers may look very personal, they are personal in the sense that he represents God's people, thus an attack on him was an attack on God's people.
The imprecatory prayers also focus their attention on how evil men have offended a holy God. Thus they call for judgment not simply because these men have killed the innocent but because they have offended the Holy. In this way the imprecatory prayers are also prophetic as they look forward to God's just punishment on wicked men who will not repent of their evil deeds.
Where Does that Leave Us?
We know we are supposed to love our personal enemies and pray for them as Jesus commands us, but what if we find ourselves in a different context, one that looks more like David's context?
Can or can't we pray like David did against our enemies?
Here are some principles that I see in the imprecatory prayers that may help you decide if you should pray for the destruction of your enemies or not.
1. It should not be about personal revenge.
In every instance of an imprecatory prayer in the Bible it's clear that it's not simply personal revenge and pride on the line. While the offence takes on a personal nature this is simply because the author is the representative of an entire nation.
You, LORD God of hosts, are God of Israel. Rouse yourself to punish all the nations; spare none of those who treacherously plot evil. Selah.
(Psa 59:5)
Imprecatory prayers are never against the neighbor down the street who doesn't like you and has called you a few bad names. Instead of personal revenge imprecatory prayers are about just retribution against an evil enemy who has come against another nation and against God.
2. It's about stopping evil.
A common theme you can see in the imprecatory prayers is that of stopping evil short so that it can not continue destroying the lives of the innocent.  These prayers are directed at evil men who have the power to take thousands or even millions of lives.
Here's and example from Psalm 109
May the iniquity of his fathers be remembered before the LORD, and let not the sin of his mother be blotted out! Let them be before the LORD continually, that he may cut off the memory of them from the earth! For he did not remember to show kindness, but pursued the poor and needy and the brokenhearted, to put them to death.
(Psa 109:14-16)
Let's face it, war is the handy-work of Satan and he enjoys the death and suffering that it brings. Unfortunately no one suffers more in war than the innocent. Often the quickest and most effective way to end the killing of innocents is by taking out the evil man/men who are in charge.
That's what an imprecatory prayer is about!
3. It's about honoring God.
Above all the imprecatory prayers show a desire to see God honored and glorified.  God is called upon to bring justice against men who do not honor him or worship Him.  The psalmists call upon God to restore his fame, to defend his name,  their deepest desire is not for revenge but for God's glory and honor.
Help us, O God of our salvation, for the glory of your name; deliver us, and atone for our sins, for your name's sake!
(Psa 79:9)
Reminders for Us
I believe the imprecatory prayers were the right thing at that time in that situation for those who prayed them, thus they are righteous and inspired prayers. On the other hand I cannot tell you whether or not you should ever pray an imprecatory prayer. My suspicion is that few of us will have the exact circumstances that David had when he prayed these prayers. Nevertheless, imprecatory prayers serve to remind us of two things.
1. Sin is worse that we thought.
First they remind us of the awfulness and terribleness of sin. The reminder us that sin always brings destruction and death, that sin always against God, and that it is often the innocent who suffer because of sin. They remind us that sin causes all of war.
We underestimate sin, we underestimate the consequences of evil, we underestimate its power to destroy, and we underestimate how much is offends our holy God!
2. We aren't concerned enough about God's honor.
Second he reminds us of our responsibility to honor God in all circumstances. In individualistic Western cultures is easy to focus only on your personal responsibility to honor God, yet we all live in nations cities societies families who are also called to honor God. Our desire to bring God glory should be set so deep within our hearts that when we see that someone not honoring God it bothers us!
Question: How do you understand the imprecatory prayers? Have you ever prayed one? Would you ever pray one?
---
Recommended Reading