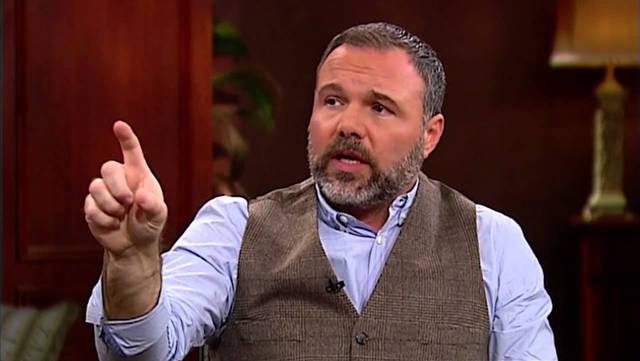 I've never been to a service at Mars Hill Church in Seattle, Washington. However, I do have family who attend Mars Hill and a few other friends who are involved in the church. So I've been watching the unfolding drama of Mark Driscoll from a far with some interest.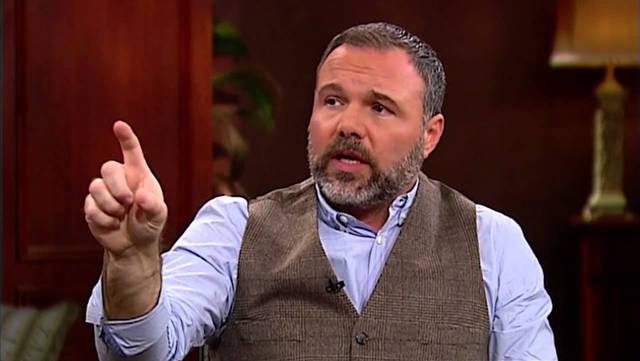 It's strange how we react when a big named preacher gets himself into trouble. It's like that fender-bender on the highway in rush hour traffic. Everyone slows down way more than they need to, just so they can catch a glimpse of the poor guy whose insurance rates are about to double! Sometimes we may even secretly think to ourselves, "I bet he wasn't watching the road!" as we rubber neck past the scene.
Use Some Caution!
Which is why I think we need to use the uttermost caution before we jump to our keyboards and start giving our opinion of what went wrong in someone else's church and how their leadership should respond.
If it's not your church, then maybe you should stay out of it. Maybe you don't know the whole story, maybe you should focus on the problems in your own church before trying to tell other churches how to fix their problems!
What I'm saying here is not a judgement on Mars Hill or on Mark Driscoll. Whether or not the accusations about Pastor Mark are true , I don't know and it's not mine to make the call!
Certainly Mars Hill does have problems that they are working on and I'll let them do their thing. What I'm writing about here is a lesson that we can all learn from these recent events.
Quality in the Pulpit
I've listened to Mark Driscoll's preaching and I've read a couple of his books like "Doctrine" and "Religion Saves." While I certainly don't agree with everything he teaches, I've found both Pastor Mark's books and preaching helpful in the last couple of years. He's a gifted speaker and writer and many have benefited from that.
However…
Character out of the Pulpit
Reading some of the letters written with concerns about Pastor Mark, I have noticed one common theme. Those former church members and leaders who have voiced their concerns tend to point out that they believe Pastor Mark to be abusive, controlling and angry.
Theses are serious character problems if they typify a persons day-to-day behavior behind the scenes. These are also issues that can be kept hidden from 99% of the people who listen to Pastor Mark's sermons and read his books. If you're like me then you don't have a personal relationship with Pastor Mark and so there is really no way to even know whether his character matches up with what he preaches.
What You Don't See Matters
It would be almost tempting to think that his character doesn't really matter that much, but it does!
God's Word clearly lays out for us the requirements of elders in the church and character plays a primary role! A brief reading through 1 Timothy 3:1-7 reveals such important qualifications as:
Sober-minded
Self-controlled
Respectable
Hospitable
Not violent but gentle
Not quarrelsome
Not a lover of money
Oh yes and there's one more!
Distorted Priorities
For too long the Western Church has elevated knowledge and the ability to teach above all other qualifications. We send guys to seminary and figure if the school spits them out on the other side and slaps a degree in their hand then they're pastoral material!
Don't get me wrong, I'm not against seminaries or theological education! I've been to seminary and I teach theology! They are vital but they can't stand alone! What I'm saying is this:
The character of the pastor or preacher is the framework upon which good theology and great preaching is built!
Give me a knowledgeable pastor who studies his Bible 8 hours a day and can recite large portions of the New Testament in Greek, yet lacks moral fortitude and discretion, and I will show you a man who will eventually destroy every church that so foolishly allows him to lead it!
Give me an unlearned man with a willing heart who simply understands core Biblical values and lives by them unrelentingly, and I will show you a man who despite the lack of a seminary degree will be used of God to accomplish what others could only dream of!
Character outside of the pulpit must precede and accompany quality in the pulpit!
It Hurts to Learn
This is a painful lesson that churches need to learn and that pastors and preachers need to understand. If we are not carefully aware of character, we can easily fall into the temptation that as long as the sermon is great, then that's all that matters.
I think God said it best when he told Samuel,
"For the Lord sees not as man sees: man looks on the outward appearance, but the Lord looks on the heart." 1 Sam 6:7
Churches can't look at the heart like God can but they can take careful observation of the attitudes and tendencies that typify a man's life. Through prayer and patience these things often become clear.
On the other hand if pastors are honest, they know the problems of their own heart. As a pastor and a preacher I must daily fight with prayer and the Word to make sure that my life represents my teaching, to ensure that my character at home and in private matches my words in public!
This is constant battle for all pastors, one that we must never pull back on! Thankfully God can and does give us the strength we need.
"His divine power has granted to us all things that pertain to life and godliness, through the knowledge of him who called us to his own glory and excellence." 1 Peter 1:3
Question: What lessons have you learned from the Mark Driscoll Debacle?