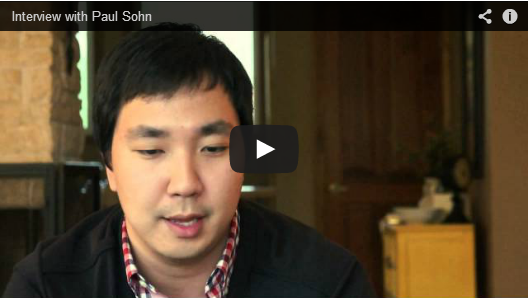 Recently I had the privilege of sitting down with Paul Sohn and discussing what it means to live intentionally as a follower of Christ.
I've been reading Paul's blog, Salt and Light for awhile now and have always benefited from his take on leadership and intentional living from a Biblical perspective.
You can connect with Paul on Twitter and Linkedin
After spending a few hours with Paul I realized that he's not just a great blogger, this is a guy who has a heart for the Lord and a passion to serve. I came away from our time together encouraged and challenged to live more intentionally in my own life as I pursue God's calling for me!
Below are a few questions I asked Paul. You can find out how he answered by watching the video in this post.
Why is it important for a Christian to live intentionally?
How does that affect young people as they make decision on what career path they will go down?
What would you identify as one or two of the mistakes young people today make as they look towards their career?
I loved how Paul defined intentional living. Below are a few great quotes I pulled from the interview.
"Living every moment with Kingdom impact where you steward your time talent and treasure as a response to God's calling in life"

"Living intentionally is really thinking about time which is the most precious resource of all"

"Is this job or is this person advancing the Kingdom of God?"
Take a few minutes and check out the posts which I found especially insightful and challenging. 
How to Connect Sunday Worship to Monday Work
Our Father, the Grand Weaver: by Ravi Zacharias
What if You Only Had One Month to Live?
Question: Have you considered your calling as a Christian? How do you see God calling you to serve Him right now?