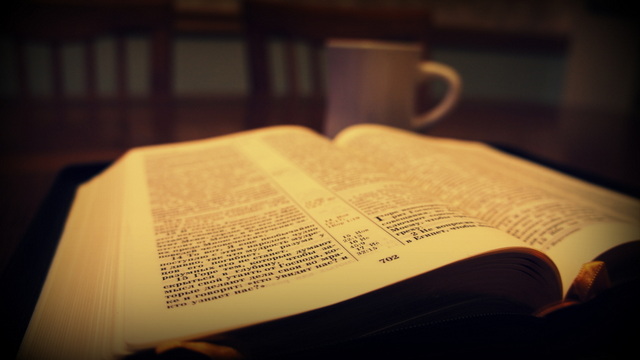 Reading your Bible doesn't make you a better Christian, it just makes you a smarter one!
In the New Year many people start with good intentions of following a Bible reading plan. Somewhere along the way they get behind. They feel guilty for not keeping up, so they speed read their way through. They feel better when they can see the nice check marks next to every day in their plan.
They have missed the point!
Bible reading is not about checking a box, rather it's about changing your life with the truth of God's Word.
Without real life application your Bible reading will do you more harm than good!
The more you ignore the truth of Scripture the easier it becomes to read a text and completely miss how it applies to your life.
I'm not saying that Bible reading plans are bad. They are good tools but they are not the end goal.
Your goal in Bible reading should not be "to get it done". Your goal should be "to get it down"!
You need God's Word deep down in the depths of your life where it hurts a bit and makes you squirm. You need truth that gets between your fingers when you work, that slides off your tongue when you speak, principles that are embedded into the fiber of your being.
If you want your Bible reading to change you from the inside out here's what do you need to do:
Knowledge without the fear of God will only make you arrogant and proud. In order to fear God you need to get humble before Him and recognize Him for who He is; the Supreme Creator of you and everything that exists! Proverbs 1:7
True wisdom comes only from God. It is the union of knowledge and life application. Proverbs 4:1-5 (Also check out what my friend Dan Black says about the importance of wisdom)
This is called "repentance". God changes how we think through His Word and this results in a change of behavior. All Bible reading should lead to repentance. Psalm 51:10 
Writing down our observations, reflections and ideas of how to apply God's Word is a great way to help make changes effective and lasting in our life.

Resources:  I suggest trying the Life Application Study Bible NIV It can get you started to thinking through the truths of God's Word in relation to your life.
Question: What other tools/methods do you use to help apply the Bible to your life?