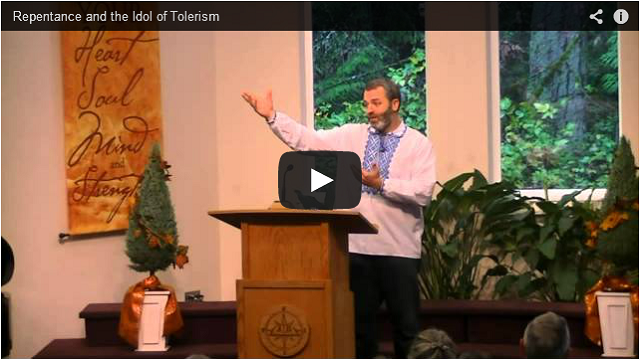 Repentance is not a politically correct word but tolerism is.
Take a look at the short video clip and then join the conversation by answering any one of the questions below.
Update
I just finished up 3 days of meetings in Odessa, Ukraine. Thank you for your prayers. Tomorrow I will be visiting our church here and then I head to Kiev to check out what is happening with all the demonstrations.
Please keep praying! God is at work!

Questions
How might the language that we use to communicate the Gospel sometimes infer that Jesus is not exclusive?
What are some of the most significant idols in your culture that must be confronted when the gospel is preached?
How do you respond to someone to pulls the tolerance card when you began to talk to him about Jesus?
How does the idea of repentance change the way you might communicate the gospel?