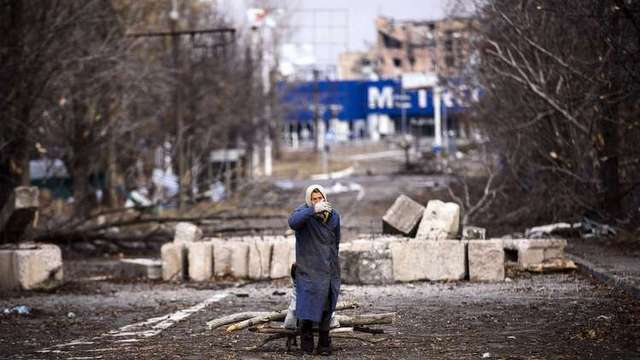 Sometimes it's easy to forget the suffering of our brothers and sisters in Christ who seem to live in far off places. Today I want to share with you some special letters from churches in Eastern Ukraine who are currently struggling under extreme hardship.
---
Note: These letters were originally shared on "God at Work in Ukraine" Facebook page. If you would like to aid believers in Ukraine, you can find giving instructions here.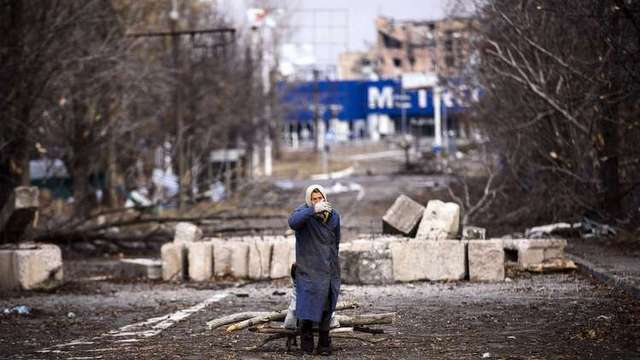 70% of the Church Flees but Look at What Happened!
One church in the city of Donetsk reports that their church of 102 members is now down to 30, as most have fled the conflict zone. Militants in Donetsk have taken nice cars, church buildings, businesses, and people. Those remaining have lost their salaries and pensions. Only those with relatives who can help will survive. Members from neighboring churches have been taken into custody.
How did this church respond? Women from the church are putting on a lunch twice a week to feed needy people in the community. Pastor Alexander reports that 80 came for the last lunch. After lunch, there is a service where people can hear the Word of God and ask questions. Many of these are families with many children, invalids, seniors, and poor. With help from our Ukraine Crisis Fund, the church sends groceries home with them so that they will have something to eat at home, and the pastor visits them in their homes.
Last Sunday (Oct.26), six people who had come into contact with the church through this ministry repented!
In the words of the pastor,
"If it had not been for the war, it never would have been possible to fit this many people in our church building."
---
"We Are Weeping"
Another church that we were able to help in the conflict zone wrote:
"We are in a difficult situation. In spite of the declared ceasefire, there are recurring break outs of gunfire, and blasts from heavy artillery. The cities are empty. The militants drive stolen cars around the streets like madmen. Pain, fear, tears, death, terror, uncertainty.

The churches continue to gather for services. We believe, pray, cry, repent, and trust. We call on the Lord, "for the sake of His chosen," to shorten these days. Our ranks are thinning out.

Women and children of (our church), which is practically blockaded from all sides, have been living in the basement of the church building for several weeks now. They are still holding services there. Recently their church was shot at. The guard shed and outer wall of the church building were cut up with fragments. Praise God that no one was injured.

Retirees have not received their pensions and allowances for three months. Several people are actually starving. The churches are putting together packets of groceries and taking them to homes of the church members and attendees. We give out bread in the services. People weep and kiss our hands. We cry with them as we pull our arms away.

A few days ago, under the barrels of the militants' automatic rifles, we quickly buried Marina, a young Christian sister who was six months pregnant. She succumbed to shrapnel wounds in the chest, as her neighborhood was attacked with Grad missiles. It was hell. She was covering her child with her body. She leaves behind a husband and three small children. Together with the churches, we are planning to evacuate them to a safe place. There are hundreds of stories just like this one. We are weeping…

Pray for us.
Your brother by the Blood,"
---
"We are Trying to Be Peace Makers"
"Dear brothers and sisters!

We greet you in the name of our Lord Jesus Christ!

We are writing to you at a difficult time. For several months in Donbas there have been battles, shells exploding, and people dying. We will not talk about the political causes of all that is happening, because as people of faith we understand that this world is ruled by sin and the enemy of human souls. He sows discord, bitterness, and makes people kill each other. When war begins, those who suffer most are the peaceful people and children. It is also painful for us to see opportunities for evangelism diminish, church buildings taken, and proclamations of the name of Jesus Christ met with threats and violence.

We ask you to pray for an end to the bloodshed, and also that people would come to repentance, willing to lament and humble themselves before God. People around us today are blaming everyone and everything but themselves, not considering their need to repent and turn to God.

We appeal to you also with a reminder of our material needs. For four months now we have not received salaries or pensions. Those neighborhoods caught in the separatist-controlled areas have been virtually cut off from the outside world. Trains are not running. Bus service has almost stopped. There are roadblocks everywhere, where documents and items are checked, and men in particular face special scrutiny and humiliation. The cities and towns are under curfew. You must carry a passport to walk around the city. There was a time when the shells exploded every day and hour. Many were able to leave. Those who remained hid in basements. The factories and mines have stopped working. For a long time there was no water, electricity, or mobile communication. It has become somewhat quieter, but the city is still surrounded and there is fighting on the outskirts. It is particularly tense around our city [name withheld], and also in Gorlovka, Debaltsevo, Uglegorsk and Donetsk. The large stores are closed. The little shops are still open when there is no military activity, but for only 12 or 13 hours a day. Hospitals and the post office are not working. This is a realistic picture of our lives.

Praise God, our church continues to hold worship services, but only about half of the members come. The rest were forced to leave. We only meet in the mornings, since it is impossible to hold evening services. The number of preachers has diminished. There is no more choir, youth or children. We pray a lot, and encourage one another. Particular attention is paid to the sick and the elderly, for whom it is particularly difficult. There is no money for food or for medicine.

We are trying to be peacemakers, to tell people about the Lord, and to remind people of His commandments. By the grace of God we had a baptism. We bring repentance to the Lord for the fact that in good times we served Him little, often busy with our own vain activities. We did not think that we would suffer such a disaster.

Dear brothers and sisters, we would like to encourage you: Cherish the time, use it to the glory of God, because we do not know what tomorrow will bring.

For the time being we see our responsibility as maintaining and preserving the ministry of local churches (several of which are without ministers for various reasons), as well as to witness to people about the Lord. We are renewing a prison ministry (those in prison are experiencing particular difficulties with lack of food, and are in need of the Word of life).

We would like to hold classes with children as soon as conditions allow (some of the schools have opened, but the classes are half-empty and there are not enough teachers). We want to help people as much as possible – especially the most needy segments of the population: the elderly, the sick, and the disabled. At the moment, the best way to witness is through good deeds, loving involvement, attention and care.

We send you greetings from our church and the surrounding churches. Please remember our needs. Your prayers and material help meet our needs and encourage us. "For the ministry of this service is not only supplying the needs of the saints but is also overflowing in many thanksgivings to God." (2 Cor.9:12) May the Lord bless you"
Please share these letters with your church and pray for the churches in Eastern Ukraine!