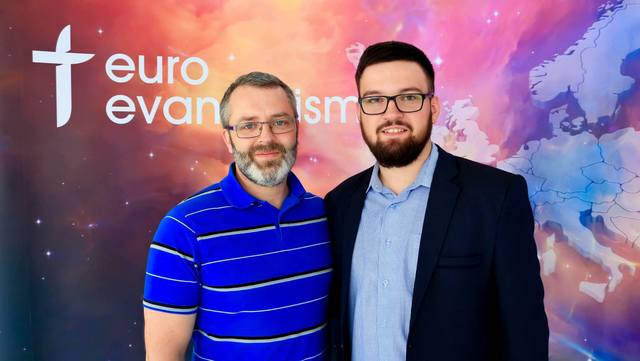 It usually takes me a day or two to recuperate after these marathon trips. Just in case you weren't following the journey on youtube, I thought I'd give you a quick update from our last week of travel and conferences.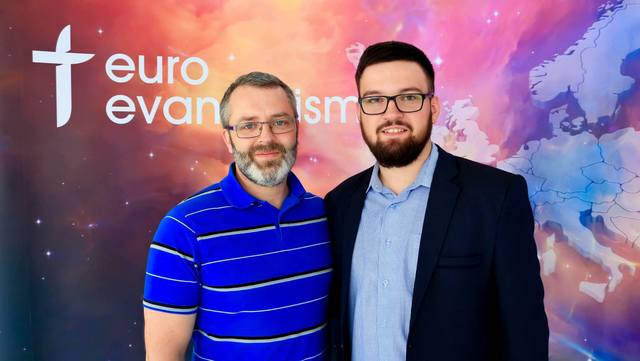 In all we traveled about 1600 km, stopped in 4 cities, participated in two conferences and fellowshipped with hundreds of church leaders from all over Ukraine.
Our travel looked a little like this: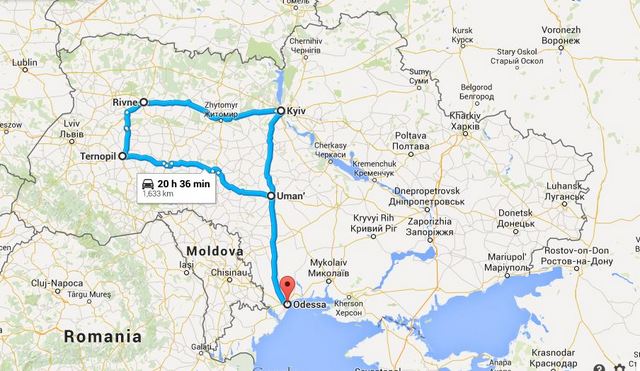 I'm very thankful that our van held-up and that I held up with all the driving!
Here's a quick run down of what we were up to.
Church leadership conference in Bila Tserkov.

We started our trip by participating in a church leadership conference in the city of Bila Tserkov (Central Ukraine). About 400 people attended this conference. The conference theme was "Humility." All the speakers did a great job expositing God's Word and bringing solid Biblical content to the people.
Our institute was in charge of video for this conference. Currently we are working on putting the finishing touches on the video which will then be available at http://bogoslovie.net for Russian speakers.
Almaz Church, Kyiv Ukraine
After the conference in Bila Tserkov our team headed up to Kyiv where we visited Almaz Church.

I interviewed Pastor Nikolai Skopych about the church's role and responsibility in the online world. We also visited the memorial to the Ukrainian famine and saw some seized Russian tanks from Eastern Ukraine.
500 Year old Scroll in Rovno
On our way to the next conference we stopped off to visit two ministry partners in Rovno.
We talked with Taras Daylick who oversees an association of some 50 theological schools in Ukraine. We also met with Oleg Arbaturov who leads Operation Mobilization in Ukraine.
Effective Evangelism, Ternopil
Our second conference was just outside of Ternopil, in Western Ukraine. This conference focused on the evangelism and was sponsored by Euro Evangelism.
One of the greatest things about these conferences was the opportunity to meet with church leaders from all over Ukraine. As a result of new contacts we are now planning several Good Soil evangelism training seminars. One will be with a deaf group and another with a group of refugees from Eastern Ukraine.
Thank you for your prayers and support!