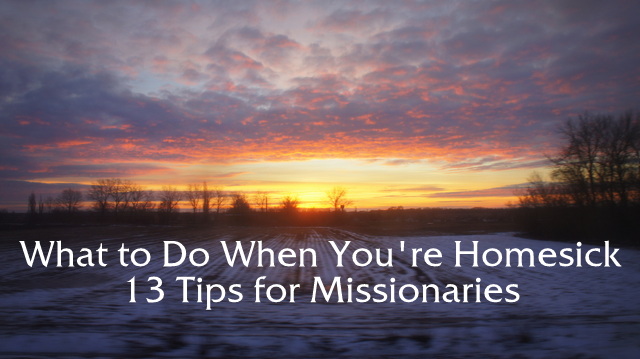 I get asked very often by Ukrainians and Americans if I miss home and here's what I usually tell them.
"Home for me isn't a country or a house, it's my family, as long as my wife and children are nearby I don't feel homesick."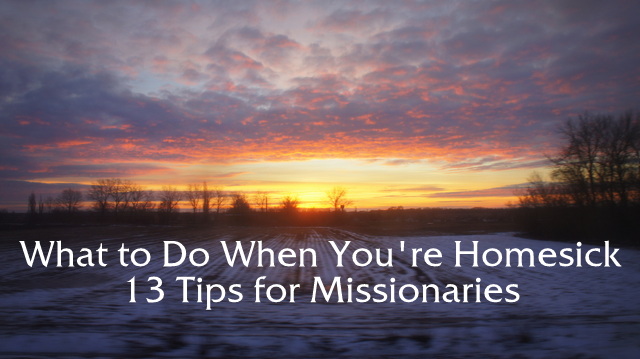 Well that's the short answer but the truth is there are times when I feel tinges of longing for home. I think anyone who has moved halfway across the world to live in a different country and culture will agree that this doesn't happen without some sort of separation pain.
There are a few things that can trigger homesickness and it often pops up when you least expect it. It might be a picture from home, it might be a phone call, it might be a favorite food, it might be holidays like Thanksgiving and Christmas.
Either way homesickness is something that missionaries must deal with and if they don't it could eventually take them off the mission field.
Here is a simple list of effect ways to deal with homesickness.
1. Work hard to develop deep relationships in your new country.
2. Never give up on learning the language.
3. Don't expect your new country to ever feel quite like your home country, realize that it's different and look for the positive things in those differences.
4. Try not to constantly compare your home country with your new country.
5. Remember that you are a pilgrim and none of us are home yet.
6. Keep regular contact with family and friends back home but don't expect them to understand your new country.
7. Get outside and get exercise regularly, I know it sounds weird but it really helps you to keep a proper perspective, especially when you're feeling homesick.
8. Invite nationals from your new country into your home.
9. If possible find some others from your home country in your city, they understand what you're going through.
11. Don't be afraid do let others know how you're feeling and ask them to pray for you.
12. Take a vacation every once in a while outside of your new country.
13. Keep a journal about your experiences in your new country.
Question: What other tips do you have to overcome homesickness?