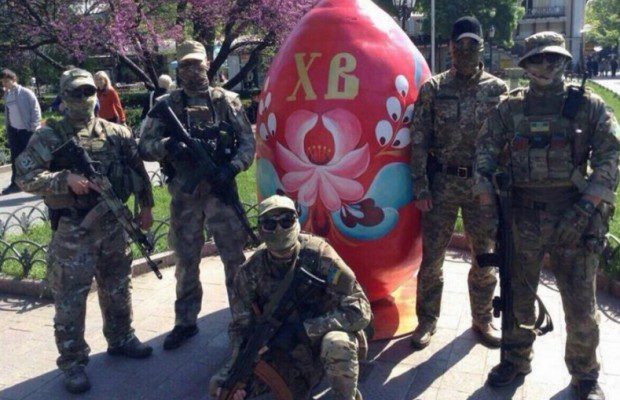 Armed men in men in camouflage showed up in our city just a few days before our Easter holiday weekend.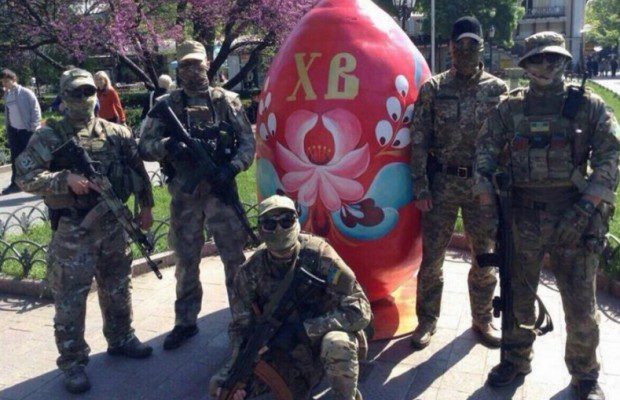 The "Odessa Clashes" which occurred exactly 2 years earlier on May 2nd 2014 raised the likelihood that violence could break out as pro-Russian activists prepared to protest against the Ukrainian government in remembrance of the nearly 50 people killed 2 years ago.
The slogan for anti-Ukraine protesters in the wake of this tragedy has been,
"We will not forget, we will not forgive!"
How sadly ironic in the light of this weekend's celebration of the resurrection of Jesus Christ from the dead and as a result God's promise to forgive and forget our sins. (Isa 43:25)
Preaching the Gospel in Tragic Times
Rather than raise our voices against other groups in protest and disapproval we took the opportunity to raise our voices to God and preach the glorious and life changing message of Jesus Christ risen from the dead!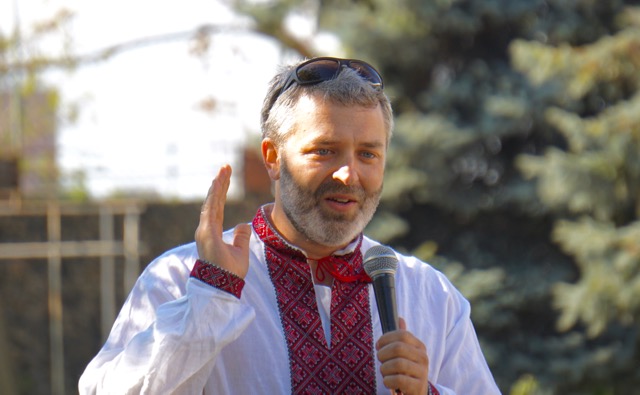 I preached the gospel twice this weekend, first in the village of Limany, about an hour outside of Odessa along the shore of an estuary of the Black Sea.

Pastor Anatoly and his wife planted the first church in this village just a few years ago and have been working in the gospel here ever since.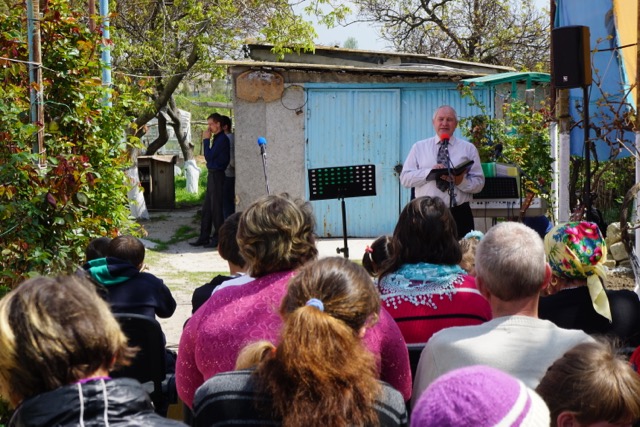 You have to understand that life in these villages can be drastically different from life in the city. Most people don't have their own cars and so even though they are only an hour or so from town they are very isolated.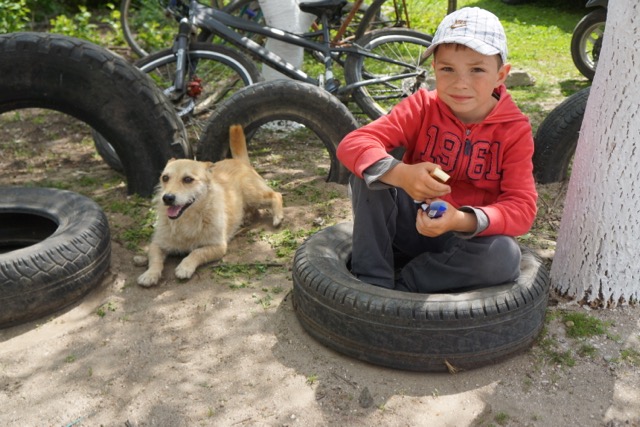 Many children showed up for our resurrection celebration. This village has a school but it is small and the government is threatening to close it down.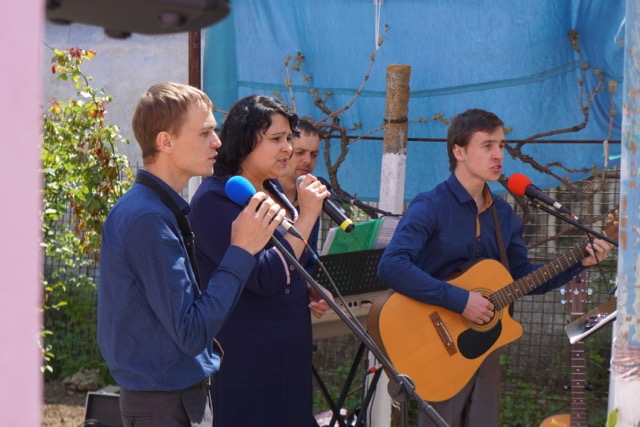 We brought a musical group with us. This always brings in more people as such events are rare in this village. I'm thankful for our friends from the church in Zatoka to travel several hours just to help us praise God and preach the truth of Jesus!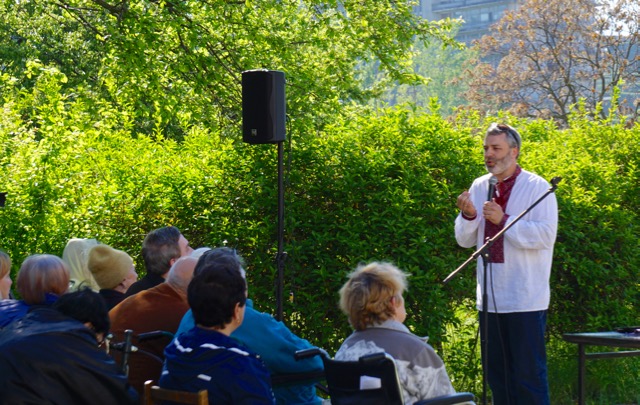 On Sunday afternoon we headed out to our refugees where once again I preached Jesus raised from the dead!

I focused on how this is not just an ordinary holiday but truly an event that changed the entire world and that should change our hearts!
The Orthodox tradition here on Easter is to go to the temple, get your basket of bread, sausage, eggs, and vodka blessed with "holy water" and then go have a picnic with friends and family.
Now there's nothing wrong with having a picnic but unfortunately that's about all Easter is for most people!
Unfortunately most miss the significance of the resurrection for them personally. Easter is about getting your basket of goodies blessed or just enjoying nice weather and time with family!
Easter is about Jesus conquering death and giving man hope!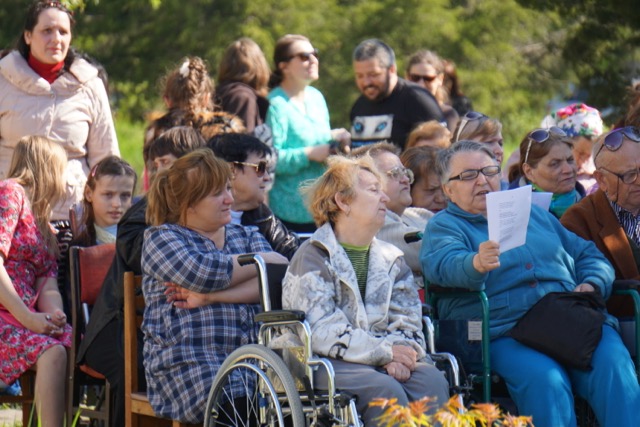 I focused on how the disciples didn't believe at first but when they did believe it changed their lives completely! It wasn't just a one day holiday, it was an event that changed them for eternity!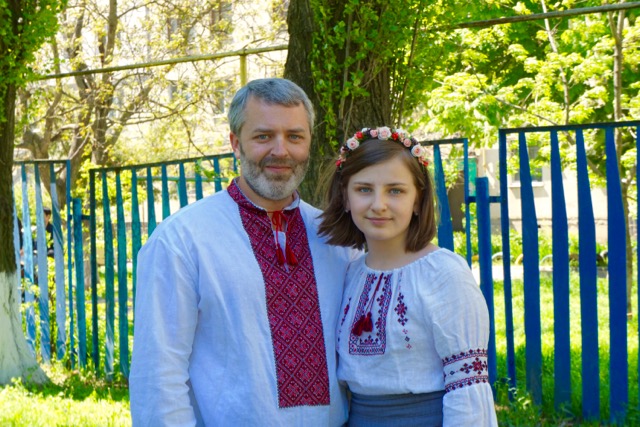 Our group of refugees continues to grow in numbers and in faith. In fact today I'll be talking with some of them about baptism.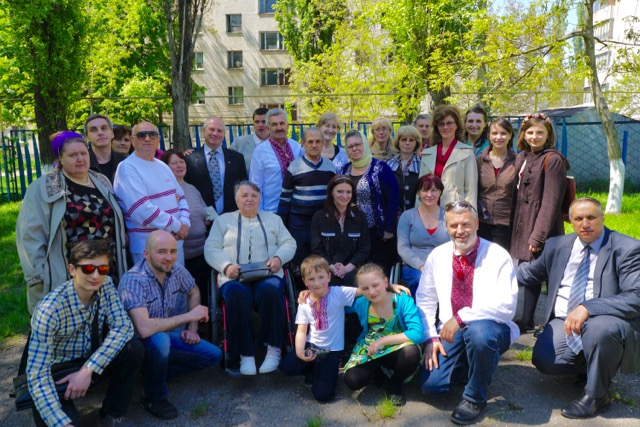 Here's a few ways you can pray.
Praise God for successful Easter outreaches.
Praise God for several who recently confessed faith in Jesus.
Pray for continued preaching of the gospel and spiritual growth.
Pray for stable housing for our refugees.
Pray for peace in Eastern Ukraine.
Yes, there are those who cry out, "We will not forget, we will not forgive!"
May our cry of the gospel and true forgiveness ring louder!