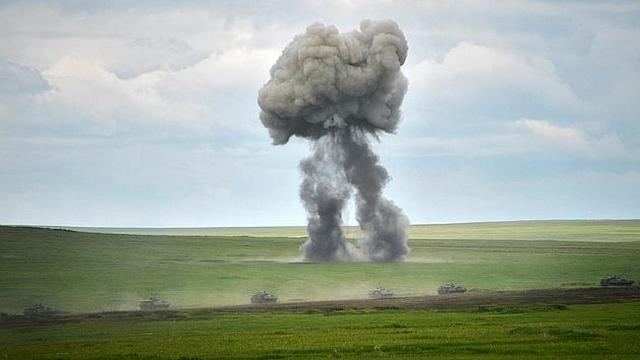 Valdimir Putin caught us all off guard when his troops marched into Crimea and very quickly and somewhat quietly took over.
What will happen now that the annexation of Crimea is pretty much complete?
Will Putin go in and take another bite out of Eastern or Southern Ukraine?
Unfortunately there are many signs that indicate that Russian troops are prepared to go much further into Ukraine!
Here's what Christopher Miller of Kyiv Post says,
"Russia is mobilizing for war and may be poised for a springtime invasion of Ukraine's mainland, after stealing Crimea in less than three weeks. Tens of thousands of Russian troops and military hardware, including artillery, tanks, warplanes and helicopters are amassing and carrying out war games on all sides of Ukraine."
Will you join us in praying for peace in Ukraine?