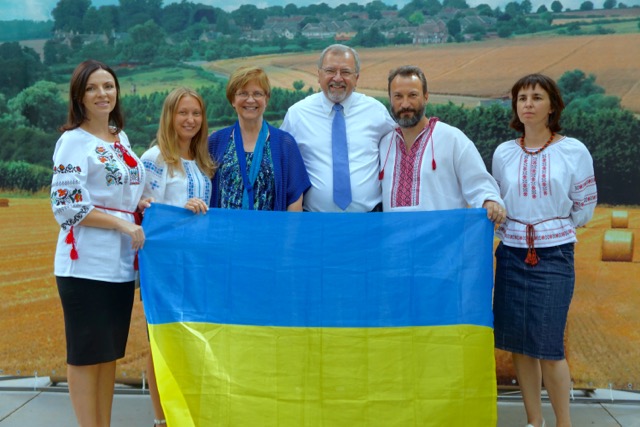 I'll admit, planning our church's first missions conference made me both a bit anxious and excited.
We weren't sure how people would respond and who would show up. Nevertheless we decided to push forward knowing that one of the best things we can do for our church and other churches is to give a clear vision for missions and call to preach the Gospel beyond the comfort of our own culture and language!
We invited Dr. Michael Loftis of DNA Global Network as our guest speaker. His ministry has taken him to over 120 countries where he has personally seen evangelism and discipleship being worked out in all kinds of cultures and settings. This rich experience helped our conference participants understand how they too could take part in God's great mission to the nations.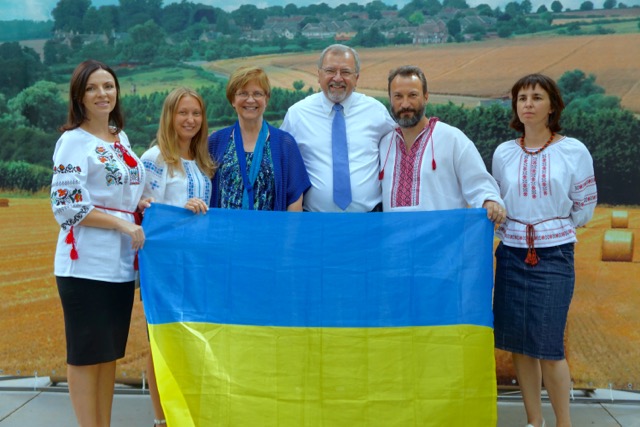 We invited churches from several different regions of Ukraine to join us for this conference. For two full days we talked about what it means to make disciples, how Jesus made disciples and the significance of the Great Commission.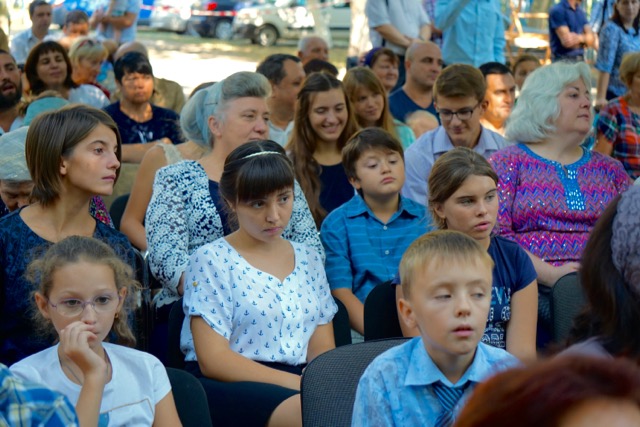 On Sunday we held a joint service with 4 churches. The crowd was too big to hold in our sanctuary so we set up outdoors in our church yard.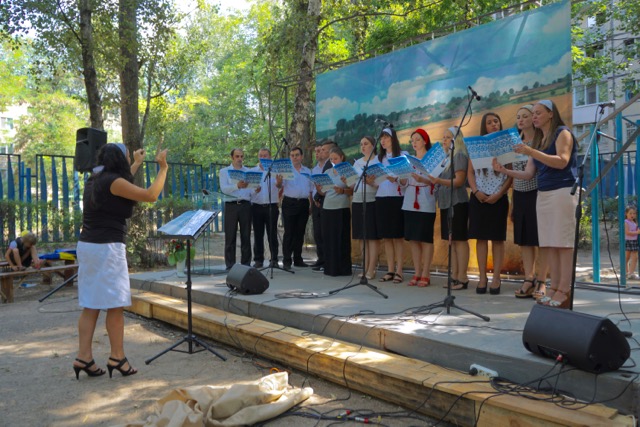 9 story apartment buildings surround our church, which means we weren't the only one's who heard the beautiful worship and the preaching of the gospel. From where I was sitting I could see several people who had purposely come to their open windows to hear what was going on in our church yard.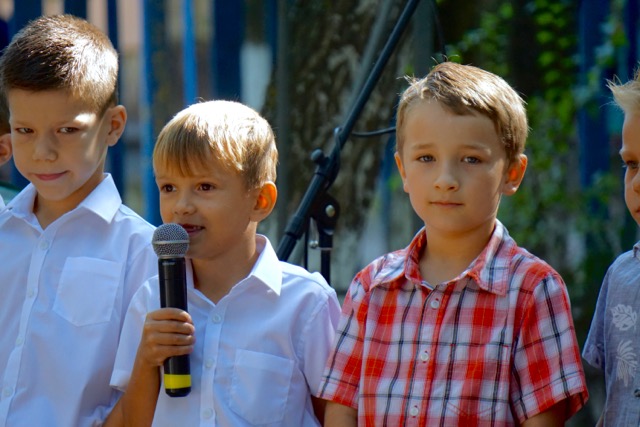 This also happened to be the last Sunday of summer, which is usually when we bless our children before they go off to For Nickolas that meant reciting a verse with all the other first graders!
I hope you'll take some time and pray for missions FROM Ukraine today! God is raising up a new generation of missionaries who aren't from Western countries and I'm confident He's going to use them in some amazing ways!