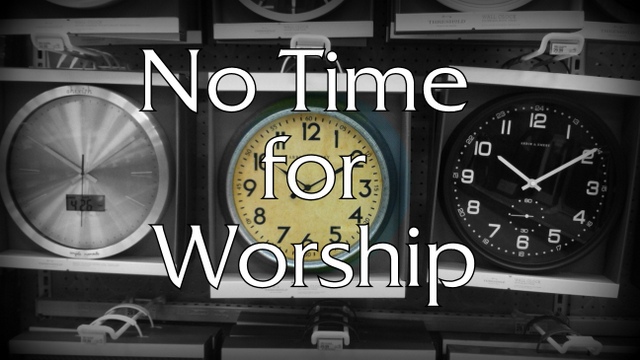 One difference we notice after coming back to America is that Sunday morning worship is much shorter. In my experience most US churches keep their main worship service to somewhere between 60-90 minutes.
In contrast most Ukrainian churches  I've been in will run around 120 minutes.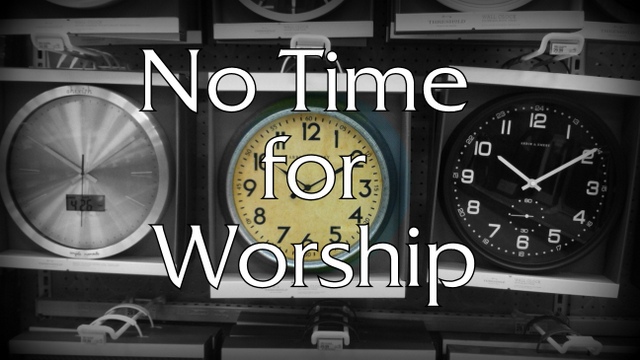 Maybe Ukraine has influenced me too much or maybe God's Word has but I've come to the conclusion that many American churches have wimped out on worship!
They have caved to cultural pressure and cut short the one time in the week when the entire local church gathers to worship as one!
Social Norms
Some argue that the church must be culturally relevant and in and effort not to break social norms they limit the worship time.
What social norms are they talking about?
Let's look at the most popular sports in America they must tell us something about what people are willing to sit through. I did a little research and this is what I found for the average length of games.
Basketball NBA – 150 minutes
Major League Baseball – 170 minutes
Football NFL – 180 minutes
Those definitely don't fit into our nice 60-90 minute church service slot!
What about movies, they're a lot more like a church service and aren't most popular moves around 90 minutes?
Once again I did some checking! Below are the top 10 grossing films of all time along with how many minutes they run.
Avatar – 171 minutes
Titanic – 194 minutes
Avengers – 142 minutes
Harry Potter and the Deathly Hallows – 130 minutes
Iron Man 3 – 130 minutes
Transformers – 154 minutes
Lord of the Rings: Return of the King – 201 minutes
Skyfall – 143 minutes
The Dark Night Rises – 165 minutes
Pirates of the Caribbean: Dead Man's Chest – 151 minutes
That's an average running time of 158 minutes! Maybe Americans aren't as pressed for time as we thought!
Plan well
You can't just decide to have longer services by simply moving the start time back a few minutes! Adding 30 minutes to your service doesn't automatically make it more spiritual or more helpful.
A longer service means more planning.
What do your people really need?
How can you use the time most effectively to foster true worship of the true God?
These question demand that we focus our attention on our core purposes for the weekly worship time. A properly planned time of worship ought to edify the participants and glorify God at the same time.
Add what is lacking
Every church is different so there is no cookie cutter approach. However, here are a few suggestions of what you might want to add to your service.
Longer sermons: 20-30 minutes just doesn't cut it. Our people need well prepared Bible teaching that does more than skim the surface. Shoot for at least 40 mins of clear and compelling Biblical content.
More sermons: Instead of making the sermon longer you could add a second or third sermon. People will benefit greatly by hearing from more than one preaching voice on Sunday mornings.
More testimonies: Too many churches relegate testimonies to a few times a year. Why not make them a weekly part of your worship?
More prayer: Extended corporate prayer is beautiful and powerful! Consider 10 mins of praying in small groups and also prepared prayers.
More participation from the Children: Involving children in worship helps our kids appreciate worship from an early age, it also blesses the adults! Don't wait until Christmas or Easter to have the children sing, recite verses or do a skit!
Question: How long is the service at your church? Is it too long or too short? What would you add or subtract?