Recently I had a conversation with a young woman who said that she was not confident in her own salvation, she had lost her assurance. She told me there was a time when she had assurance but now she sometimes wonders whether she's saved.
These kinds of doubts and questions are common and in this episode of "Now Is the Time" I wanted to share with you 7 reasons you may be struggling with assurance of your salvation and also 4 ways you can regain that assurance.
Podcast: Play in new window | Download (Duration: 33:08 — 30.3MB) | Embed
In the News
If you're not getting our regular e-mail up-dates you can get much more in-depth ministry updates by signing up here.
Church leaders conference
Last month we held our church leadership conference in Bela Tserkov. About 350 church leaders were encouraged and instructed through God's Word to be courageous in their ministries and to continue building the Church of Christ!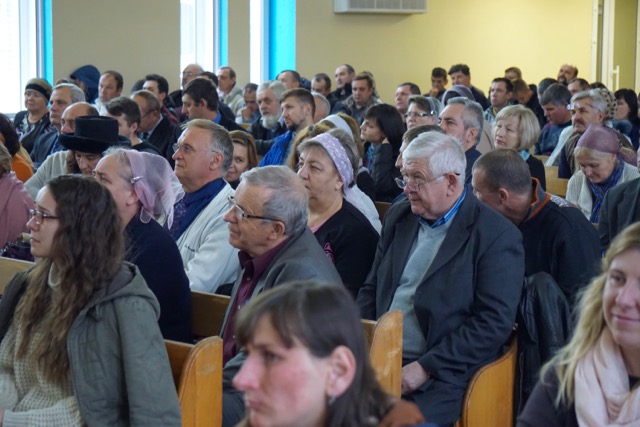 I'll be sharing with you later an interview with Pastor/Author Stuart Briscoe and Pastor Gary DeSalvo.
Roots of Faith in Bucharest
Last month I also team taught our Roots of Faith Old Testament Chronological Bible teaching material in Bucharest, Romanian to a group of missionaries and national leaders. The material presents the Old Testament in 50 chronological stories from Genesis to Malachi.
New Book
I'm nearly finished writing a new book. The purpose of the book is to help young people especially to determine if God is calling them into missions. My desire is that the information in the book would be used not only to these young people make decisions about missions but also to encourage more to pursue missions as a worthy life goal!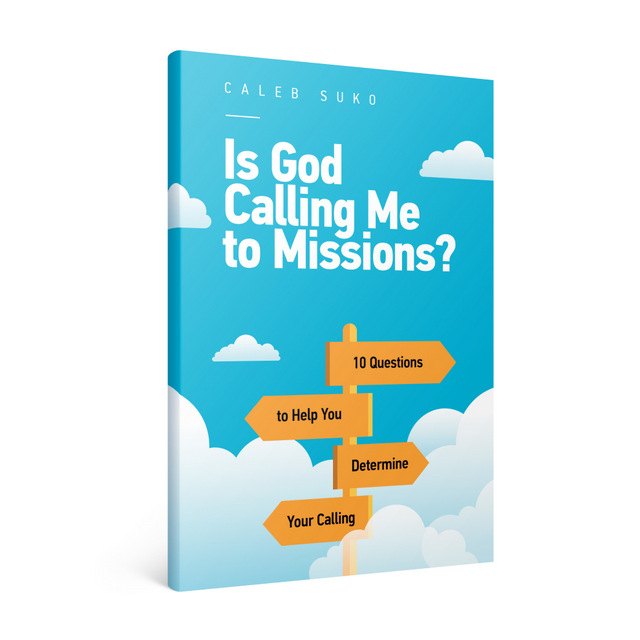 You'll be hearing more from me about this book soon. For now pray for me as I work on the last few chapters.
---
How can I be sure of my salvation?
This is a common question among young people, especially those who have grown up in the church. In my experience I find that many if not all Christians have at some point struggled with doubts about their salvation. These doubts can occur for different reasons, often I find it is because the person has based their confidence upon a prayer they prayed, or an experience they had. While these may indeed be factors in our salvation, they will always lead us astray if we use them as the basis for our confidence and assurance in salvation.
Below are seven reasons for the doubts that I have seen in the lives of those who struggle with assurance. You'll have to listen to the podcast for a detailed explanation of the danger of each one.
7 reasons you may be struggling with assurance of salvation
You don't believe
You're trusting in your own good deeds
You are focusing on an event or experience
You are trusting in a feeling
You are not studying God's Word
You're forgetting Jesus
You are continuing in sin
Whenever I talk with someone who is struggling with assurance, I try to go straight for the most significant issues and that's why I always ask them, "What is the source of your confidence?"
Often the response is to describe some sort of the salvation experience like the time when they went forward at the end of the service or when they said the sinner's prayer. The other common response is to speak of some sort of inner feeling of closeness to God. This was the response the young women gave me. While it's wonderful and even desirable to feel close to God this feeling should not be the source of our confidence in salvation.
Confidence in salvation must be rooted in some unchangeable facts and not subjective experiences. Below are 4 truths that should anchor your assurance of salvation. Again listen to the podcast for a more detailed explanation of each point.
4 truths about assurance of salvation
Assurance starts with the truth of God's Word
Assurance exists exclusively in the work of Jesus
Assurance increases through obedience to God's Word
Assurance is supported through visible fruit
Question: Have you ever struggled with assurance of your salvation? What helped you regain confidence?