Last week the annual Shepherds' Conference took place at John MacArthur's Church in Sun Valley, California. I'm thankful that I had the opportunity to attend along with a group from my sending church and two Ukrainian pastors.
In this episode of Now is the Time I share with you some of the biggest take-aways from the conference.
Podcast: Play in new window | Download (Duration: 20:32 — 29.0MB) | Embed
iTunes and Stitcher are also great ways to catch this podcast.
If you're not familiar with the Shepherds' Conference, it's and annual pastors' conference hosted by John MacArthur's Grace Community Church.
The conference regularly draws around 4,000 men from all over the country and all over the world.
You can watch some videos I made during the Shepherds' Conference below.

A few take-aways from the Shepherds' Conference
1. I need to make sure I'm pursuing a model of Biblical success in my ministry.
2. I need to pursue deeper theological study.
3. I need to do everything I can to make sure preachers pursue Biblical exposition of Scripture.
4. I need to develop a deeper personal passion for the glory of God through personal study and prayer.
5. I need to check my motivations for serving.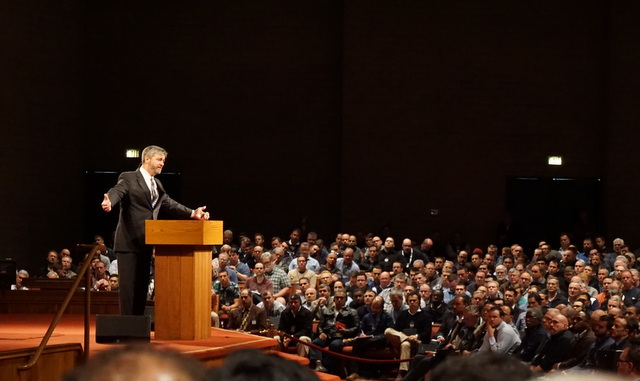 This year the conference included speakers such as Paul Washer who delivered a passionate sermon the substitutionary atonement of Jesus. You can watch his full sermon here.
Dr. Albert Mohler spoke several times during the conference. In one session he focused on Malachi 2:4 and the criteria for a "messenger of God."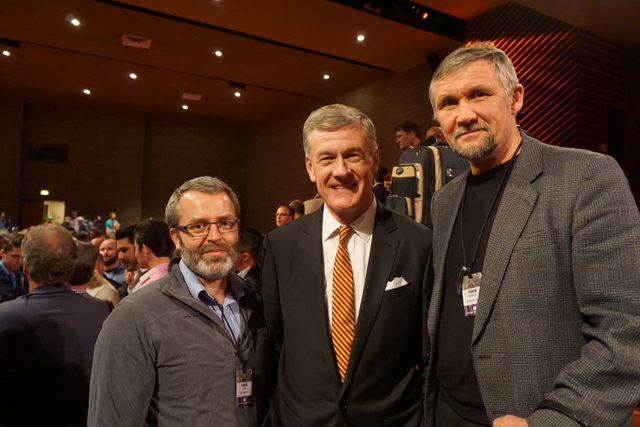 Dr. Steve Lawson gave us an amazing exposition of Psalm 2 which was particularly appropriate given the political upheaval the world seems to be in now.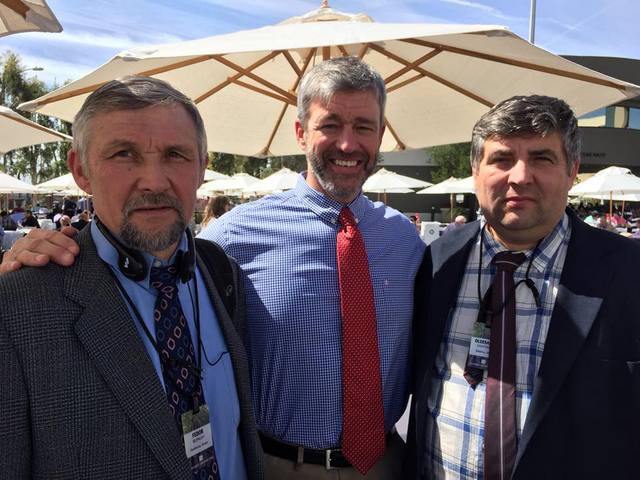 Meals were times to connect and talk about ministry. We were able to fellowship with Paul Washer and share with him about the situation in Ukraine.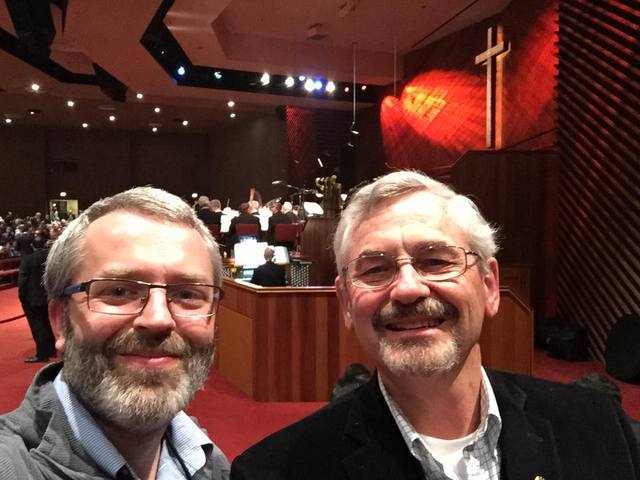 I'm grateful for the time I was able to spend with my dad as we both listened and learned from God's Word together!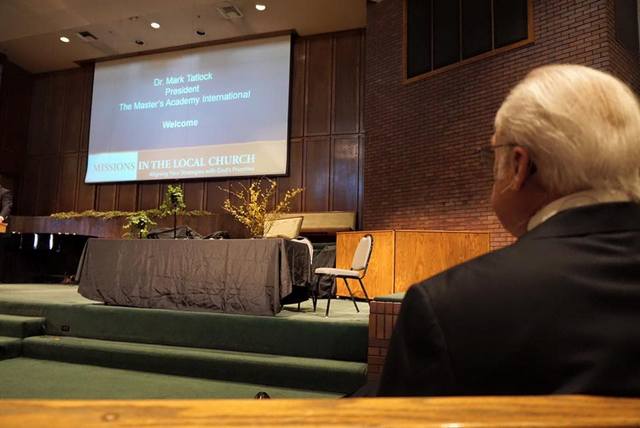 John MacArthur sat down right in front of me at the missions conference which was the day before the main conference. I had a chance to thank him for the impact and influence his ministry is having on Ukrainian and Russian churches.
PS. Next week I'll be giving away two copies of each book that was given to participants of the conference so stay tuned if you're interested in getting a free book!