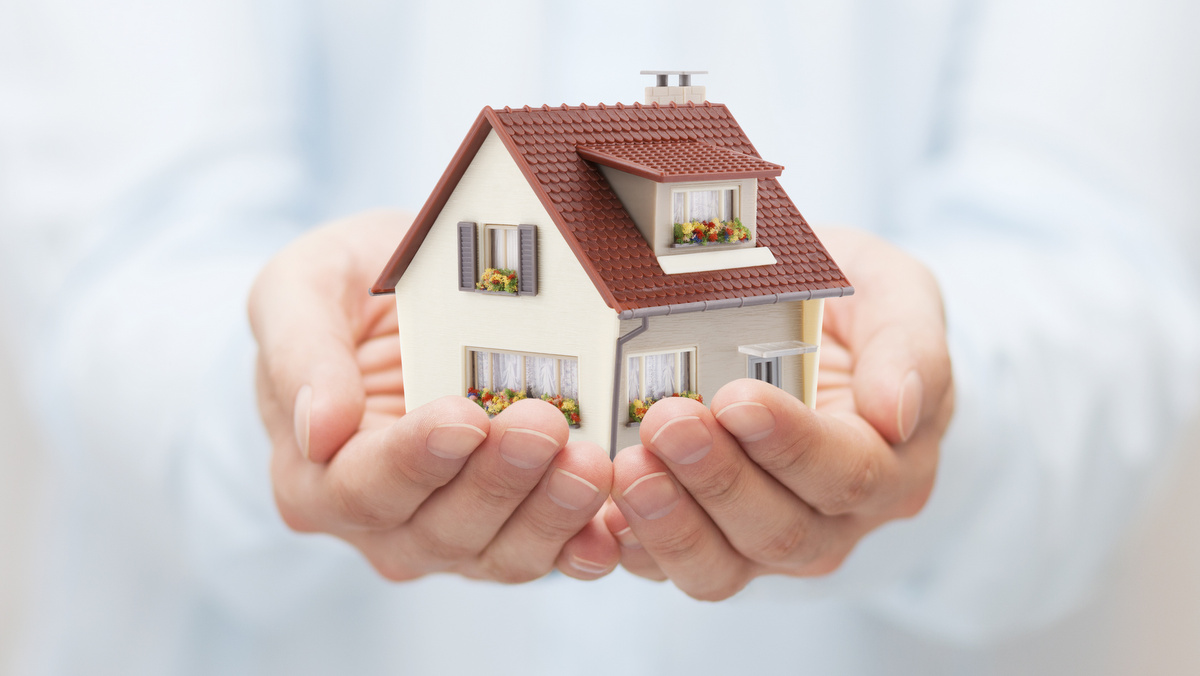 Did you know that Jesus promised that his followers would receive houses here on earth? Some call this promise the "100 fold" principle and you can find it in Matthew 19:29, Luke 18:29 and Mark 10:29-30.
In this episode of "Now Is the Time" I talk about what Jesus really meant with his promise of houses and fields.
Podcast: Play in new window | Download (Duration: 44:28 — 40.7MB) | Embed
In the News
What did Jesus mean when he promised houses?
Let's start by taking a look at our text.
Jesus said, "Truly I say to you, there is no one who has left house or brothers or sisters or mother or father or children or farms, for My sake and for the gospel's sake, but that he will receive a hundred times as much now in the present age, houses and brothers and sisters and mothers and children and farms, along with persecutions; and in the age to come, eternal life. Mark 10:29-30
Was Jesus revealing to his disciples the secret to becoming wealthy? Should we take Jesus' statement in these verses as a gospel equation for the multiplication of money?
Is there a bank of Jesus' that gives a 10,000% return?
The answer is simply "no" and to better understand why let's take a deeper look at this passage.
I. Disappointed young man! 10:17-22
Context will always help us understand a specific text. If we look back just a few verses we find that Jesus had a conversation with a young rich man about how to get into heaven. (Mark 10:17-22)
The issue for the young man was how to get into the Kingdom. He wasn't looking for riches, he already had them!
Jesus didn't promise the young man any earthly riches, but rather only heavenly treasure. V. 21

Heavenly treasure shouldn't be thought of as just streets of gold and mansions
Heavenly treasure is the absence of sin.
Heavenly treasure is the presence of God.
Heavenly treasure is full unfettered fellowship with God.
This is what so many prosperity preachers get wrong! They have traded the eternal glory of heavenly wealth for the passing pleasure of temporary treasures.

The issue was a heart issue.

"Stop storing up treasures for yourselves on earth, where moths and rust destroy and where thieves break in and steal. But keep on storing up treasures for yourselves in heaven, where moths and rust do not destroy and where thieves do not break in and steal, because where your treasure is, there your heart will be also."  Mat 6:19-21
This young man was not seeking the Kingdom, he was seeking his own advancement and personal gain. If you're young and rich what else do you need? Power!
The issue was salvation and real faith not about how to get rich!

Jesus instruction to sell all and give to the poor was not a method to get into heaven nor was it a method to get rich.
Jesus proved to the man that he had not kept the first and most important commandment "Do not have other gods" and "love the Lord your God"
Ironically it was his love for money and his desire for money that was keeping him out of heaven.
Prosperity preachers have replaced the Biblical desire for the Eternal Kingdom of God with a destructive desire for temporary earthly riches!
II. Astonished disciples 10:23-27
Jesus explains to the disciples that it's  hard for a wealthy person to get into the Kingdom.

They are distracted by their wealth
They have a false sense of security because of their wealth
They pursue wealth more than they pursue God
They think a little more wealth will make them happier
They believe their wealth proves God's favor

Unfortunately it seems that the disciples had a prosperity gospel worldview,

They believed that material wealth was a sure sign that God favored you!
They were astonished to find out that riches can be a great barrier to heaven because they assumed that riches were a sign that you had great faith in God.

Jesus points the disciples back to God's saving ability, not his ability to make them wealthy.
III. An honest question 10:28
Peter's question is understandable

If you left everything for Jesus what do you get in return?
Maybe you have wondered this too, "What's in it for me?

Unfortunately we, like Peter, tend to have a consumerist view of salvation.

If I do _______ then God owes me ________.
What we fail to realize is that we don't do anything to get salvation.
God doesn't owe us anything because if he did then salvation wouldn't be by grace.

Grace means you can never have a materialist financial return formula where (my sacrifice) x (God's strength) = 100x more for me!
IV. The Result 10:29-30
Why would someone leave homes and family?
To give full attention to the ministry (This was the case for the apostles).
Because because those former things might be connected with a sinful way of life.
Because of persecution.
Notice that Jesus wasn't talking about donating to his ministry or to anyone else's but rather leaving behind that which is most valuable is a visible sign of true faith.
This was a reference to how Abraham left behind everything in faithful obedience to God's call.
"The LORD told Abram, "You are to leave your land, your relatives, and your father's house and go to the land that I'm going to show you. I'll make a great nation of your descendants, I'll bless you, and I'll make your reputation great, so that you will be a blessing. I'll bless those who bless you, but I'll curse the one who curses you, and through you all the people of the earth will be blessed."  Gen 12:1-3
Abraham left everything, his family, his home, his traditions, his way of life, his comfort, his safety as an act of faith!
"By faith Abraham, when called to go to a place he would later receive as his inheritance, obeyed and went, even though he did not know where he was going."  Heb 11:8
God promised Abraham, a land, a nation, and that he would become a blessing. Notice that Abraham never did recieve all the promised blessing of God!
"All these people died having faith. They did not receive the things that were promised, yet they saw them in the distant future and welcomed them, acknowledging that they were strangers and foreigners on earth. For people who say such things make it clear that they are looking for a country of their own. If they had been thinking about what they had left behind, they would have had an opportunity to go back. Instead, they were longing for a better country, that is, a heavenly one. That is why God is not ashamed to be called their God, because he has prepared a city for them."  Heb 11:13-16
The disciples did not get rich after they left everything for Jesus
"For it seems to me that God has put us apostles on display in last place, like men condemned to death…. We are hungry, thirsty, dressed in rags, brutally treated, and homeless, right up to the present."  1Co 4:9,11
The early church helped those in need but it was not "wealthy" (Act 11:29)
What could Jesus have meant if he was not promising 100 new homes to his followers?

Jesus sometimes used numbers to indicate an a very large amount. He told Peter to forgive 70 x 7 (Mat 18:22)
Jesus wasn't only talking about heavenly homes, he said "now in the present age."
Jesus must have been referring to the Church.

Paul talks about theses riches in Ephesians.
"Then, with the eyes of your hearts enlightened, you will know the confidence that is produced by God having called you, the rich glory that is his inheritance among the saints,"  Eph 1:18
"That is why you are no longer strangers and foreigners but fellow citizens with the saints and members of God's household,"  Eph 2:19
Jesus' point was that it doesn't matter what you give up, the Kingdom of heaven is worth far more than all your gold, houses, even more than your family! Jesus talked about the value of the Kingdom of Heaven in his parables (Mat 13:44-46) It is like a treasure in a field or a pearl of great price.
When you out of a pure heart give up something here on earth for God and the Gospel, you will reap some blessings here on earth too!

They won't necessarily be material blessings!
They will be blessings of brothers and sisters in Christ.
Blessings of homes that welcome you.
Blessings of fellowship.
Blessings of provision.
Blessings of inner joy and peace.
V. The Reality
Along with those blessings there will also be persecution.
Persecution is real

All disciples were persecuted, this is well documented by New Testament and by history.
Persecution does not fit well with a prosperity theology.
Persecution often meant that earlier Christians had little or no money.

Thankfully persecution can not remove God's blessings in our life
"How blessed are you whenever people insult you, persecute you, and say all sorts of evil things against you falsely because of me! Rejoice and be extremely glad, because your reward in heaven is great! That's how they persecuted the prophets who came before you."  Mat 5:11-12
Persecution is worth it.

It is worth it because of the future eternal reward
It is worth it because of it's power as a witness to others now
It is worth it because it brings glory to God
VI. Conclusion
Jesus is not a magical ATM. He is however, the greatest grace giver ever! When we come to Him we can be sure that he will gives much greater gifts and better blessings which are far beyond temporary material blessings on this earth!
We should not expect that following Jesus will result in earthly riches.
We should expect that following Jesus will result in persecution.
When we share Jesus with others we must not give them false promises that everything in their earthly life will be resolved.
We must constantly bring the focus of our heart back to Kingdom issues.
Podcast: Play in new window | Download (Duration: 44:28 — 40.7MB) | Embed